This engine in this video is TOYAN RS-S100 Single Rotor Wankel Rotary Engine Model Water-cooled.Compact & lightweight, stable operation and almost no vibration! Ideal for boosting power in rc model cars and airplanes, reducing the weight of mid-size cars and airplanes, and providing reliable, user-friendly service in any application scenario.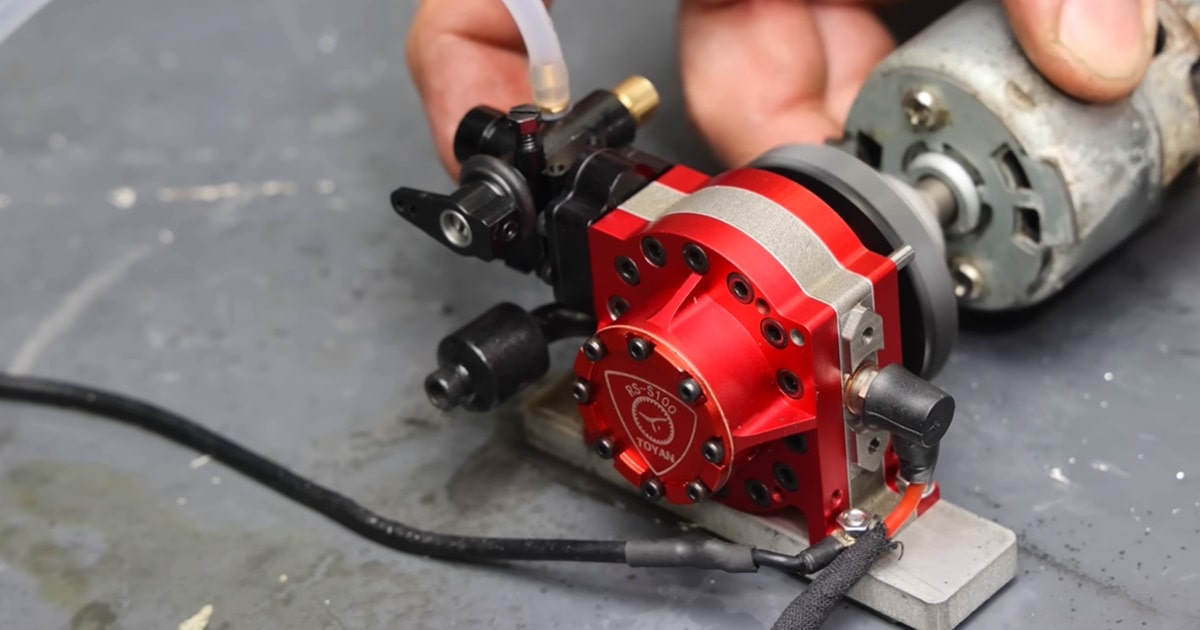 The rotor is made of high-precision alloy material, with a triangular rotor with rounded sides and a high wear-resistant diamond seal design, and the triangular tip slides along the wall of the chamber to ensure good sealing.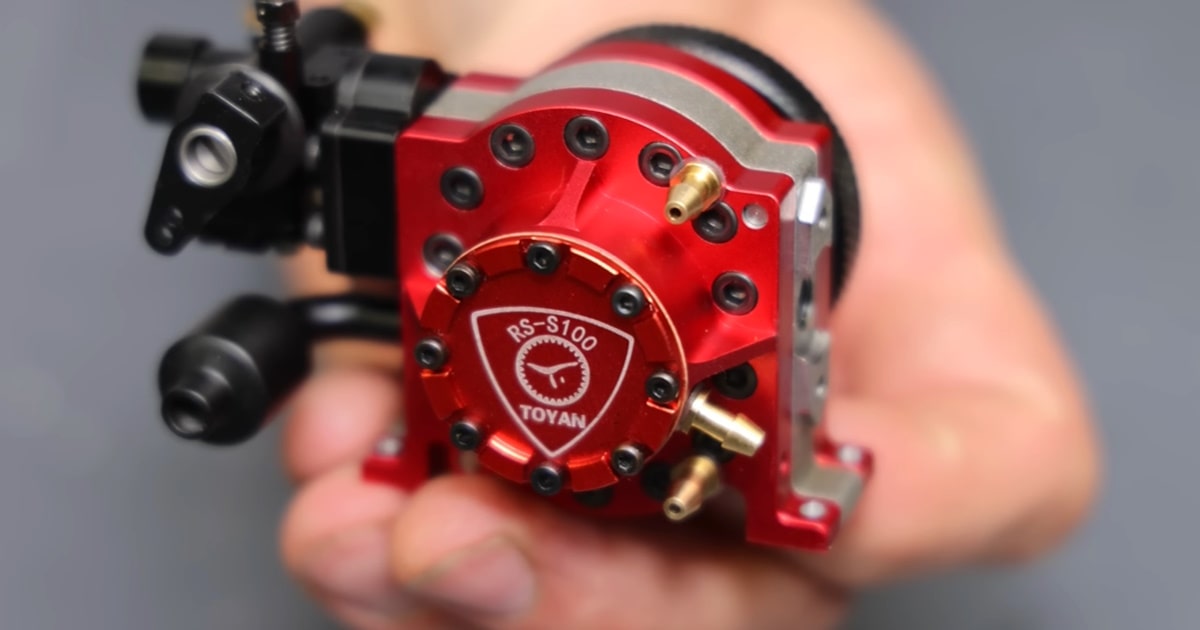 Single carburetor design, easy to adjust, sensitive throttle response, increasing airflow can provide more power. Removable straight exhaust pipe design allows subsequent installation of a muffler pipe for increased installation versatility and quiet operation.
Advertisement
This will be a great gift for rotary engine fans, it will bring you more exciting experience, it can be played on the desktop, but also can be applied in various rc model scenarios, more applications are waiting for you with strong hands-on ability to develop.
I Run the Smallest Rotary Wankel Engine in the World to see if it actually starts and runs then I try and hit the engine's Maximum Rpm, Engine is a Toyan RS-S100 Single Rotor Wankel Rotary Engine.This engine is so small it's almost unbelievable to me that it runs at all but it does.Once things, especially engines or machines get this small it becomes very difficult to maintain the tight tolerances needed to have a well-running machine, but to my surprise, the engine ran very well.