Using just a 2 liter, Quad-4 engine, the Oldsmobile Aerotech Longtail achieved a speed of 267.399 mph. This was seen at the Eyes On Design Car Show at the Edsel Ford Estate in Grosse Pointe, Michigan. I was a little disappointed that the car wasn't in running order at the time, but it's still cool to see a concept car in motion even if it's being towed,the car was manufactured between 1987 and 1992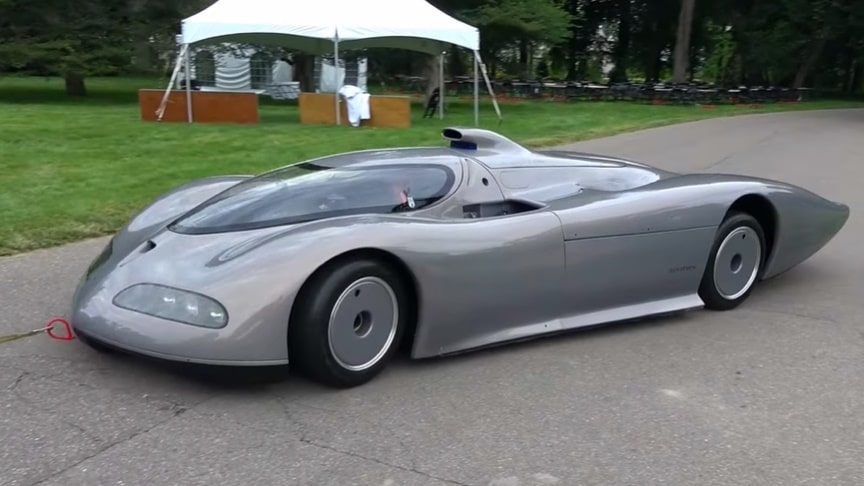 It was an inline-4 engine incorporating four valves per cylinder and dual overhead camshafts, an innovative technology used on a four-cylinder engine at the time. Oldsmobile advertised the engine to be highly fuel efficient and powerful.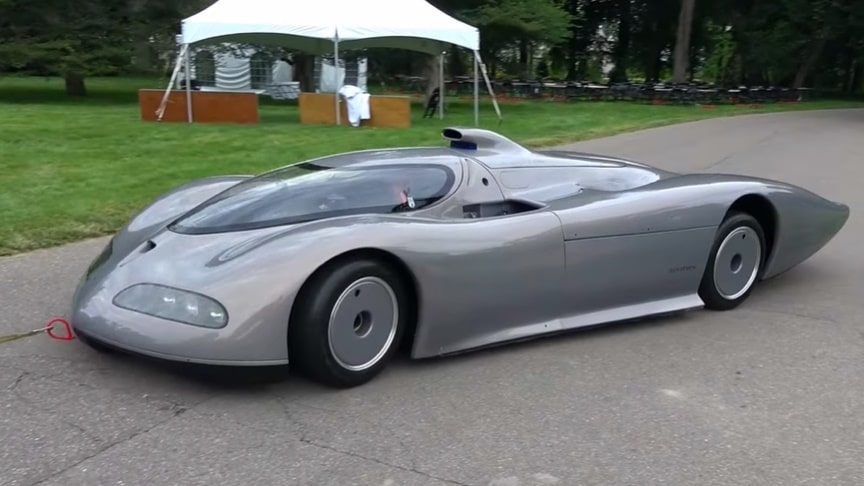 Featured 2.3L Quad 4 engine,the engine generated a maximum power output of 150 hp (112 kW) and 160 lb⋅ft (217 N⋅m) in its standard configuration.
Advertisement
Oldsmobile produced three versions of the original Aerotech to prove the capabilities of the company's Quad 4 engine. Two cars were built with shorter rear body work and were called Short Tail versions (ST), and one was built with a longer rear body work and thus called the Long Tail (LT).
Subsequently, between December 7 and 15, 1992, another version of the Aerotech, this time powered by a 4.0-litre Oldsmobile Aurora V8 engine and now fitted with functional lights, broke 47 speed endurance records, including the 10,000- and 25,000-kilometre world speed records.