A heavy-duty bus based on the proven MAN TGM.Solid technology for tough professional use. The Praetorian torso was developed for the transport of people and equipment through rough terrain.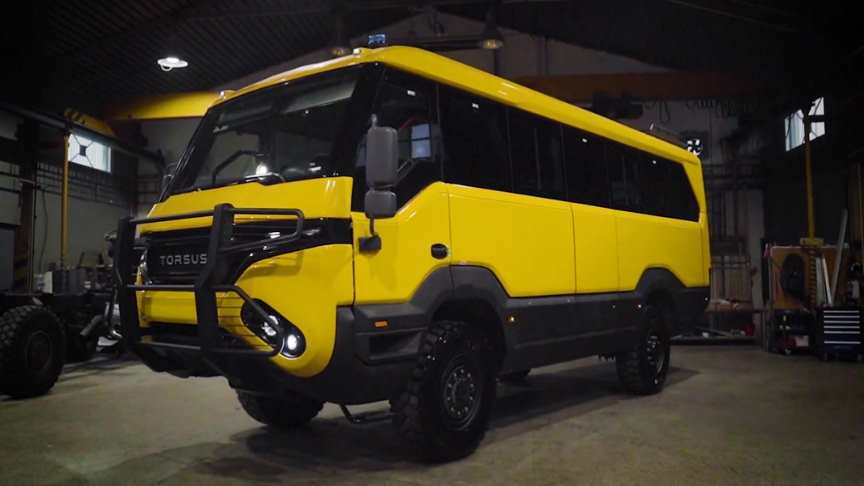 source/image: TORSUS Germany
Difficult conditions are his specialty. From steep paths in the mountains to muddy roads or terrain on the coast, he masters every challenge.
Its robust construction and modern off-road technology overcome rocks, snow and sand.The Praetorian is always on the move and delivers the ultimate off-road experience.
Advertisement
TORSUS Praetorian can seat up to 35 people, has 400 mm of ground clearance, and has a 6.9-liter six-cylinder diesel engine. The off-road bus is suited to specific industries such as oil and gas, forestry, mining, disaster and emergency response, expeditions, safaris, and ski resorts.