Build Tiny of New Zealand recently finished their 2nd tiny house model called "The Boomer."It was designed with the Airbnb market in mind, but can of course be lived in full-time by the owner.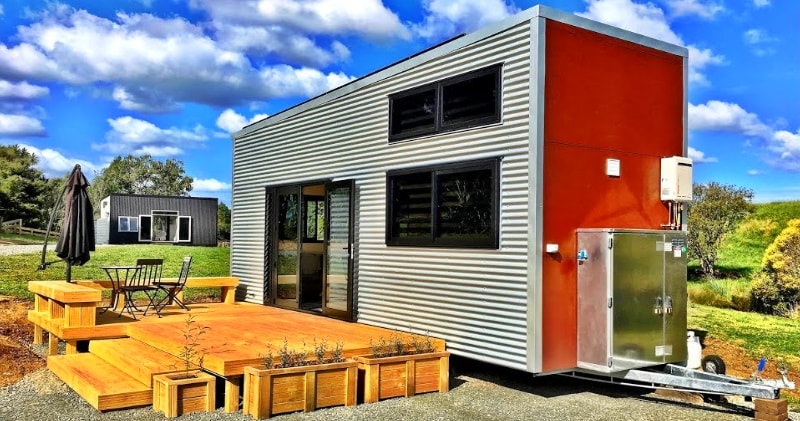 source/image: Tiny House Listings
It's open, light, very compact but very well-thought interior is loaded with space-saving ideas and clean, bright colors. This modern home is well finished, with crisp negative detailing.
It's light and open with a warm timer finish on the walls, and white ceilings. It's just 7.2 x 2.4m (meeting all NZTA requirements for a light trailer). It's been designed with short-term rentals in mind, suiting the Airbnb market.
Advertisement
Fully kitted out with everything needed in a modern home such as: a full sized oven, fridge, shower and washing machine, and an open plan lounge area – you've really got to see it in person to appreciate all the unique features, but here are some snapshots of the finished product.