In this video, I'm touring the Toyota Fuel Cell Production plant in Japan. This is the world's first hydrogen car factory, and it's responsible for producing the Toyota Mirai fuel cell vehicles.The tour of the plant is fascinating, and it's amazing to see how Toyota has managed to bring this revolutionary technology to the market.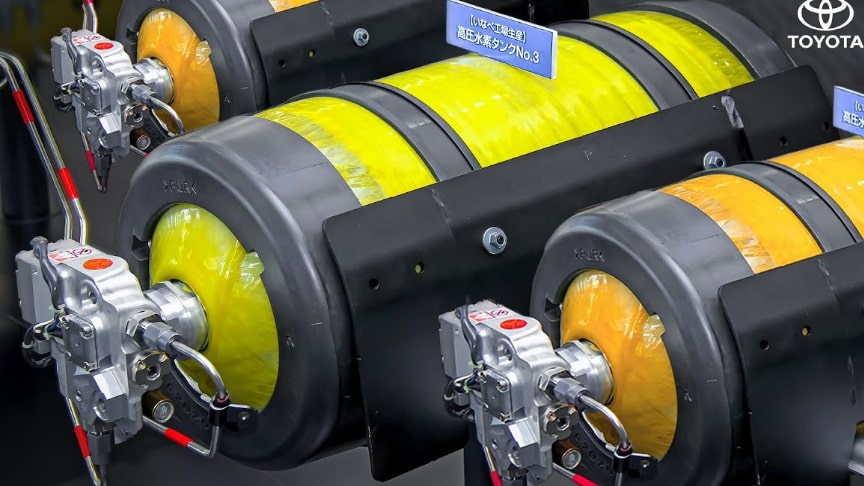 source/image: GommeBlog.it..
The Toyota Fuel Cell Production plant is a testament to the power of innovation, and it's an example of what can be achieved when collaboration between government, business and academia is achieved. Thanks for watching!Toyota Motor Corporation ushered in the future with the launch of the Toyota "Mirai" fuel cell sedan, followed by the Japan start of sales one month later. Watch the video from GommeBlog.it: Car & Performance:
Today, Toyota held a production ceremony to mark the milestone of a new age of vehicles at its Motomachi Plant in Toyota City, Japan.Production first started at the Motomachi Plant in 1959, and over its 56 year history, the manufacturing facility played a central role in realizing the dream of Toyota founder Kiichiro Toyoda: to foster an automotive industry in Japan and benefit society at large.
Advertisement
The plant started life as Japan's first dedicated passenger car production facility. It has been home to some of Toyota's most notable models, including the "Publica", "Corona", "Cresta", "Soarer", "Supra", "RAV4", and the Lexus "LFA" supercar.