The TR550L Bolero-V.MAX is the ultimate model that combines the exterior that pursues "heat insulation," "sound insulation," and "driving stability," with a full range of functionality and equipment, and an interior that does not compromise on the comfort of the living space. Camper.The TR550L Bolero-V.MAX, suitable for being called the domestically produced top-class cabcon, will add color to your trip.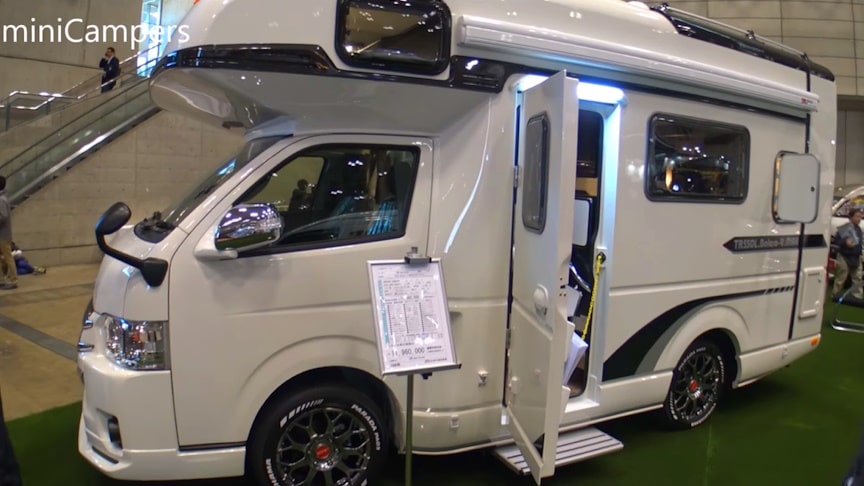 source.image: miniCampers
The camper "TR550L Bolero-V.MAX" has all the functions that can be provided and can be called a full-spec model The synergistic effect of the steel space frame and FRP shell achieves high heat insulation, sound insulation, and robustness. Four lithium batteries are used as sub-batteries, and air suspension and reinforced shocks are installed in the undercarriage. , Hot water shower, wall air conditioner, FF heater, toilet, etc.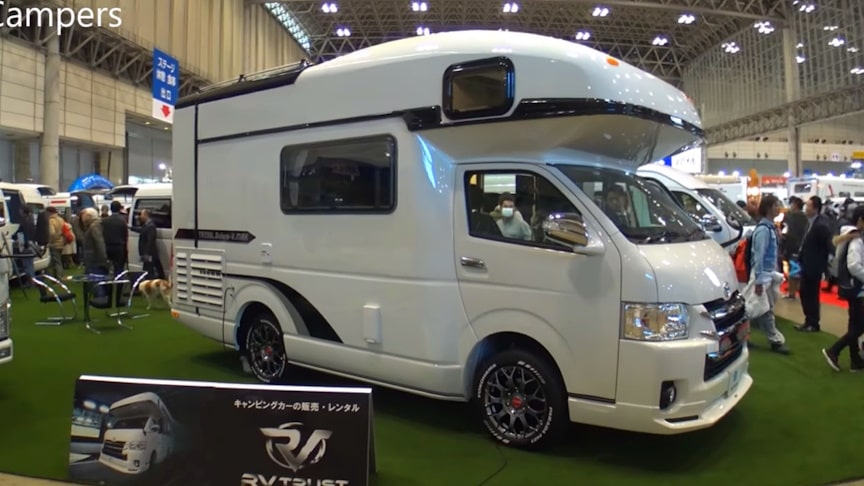 source.image: miniCampers
A stylish exterior design that can be used smartly not only outdoors but also in the city .Based on the Hiace long wagon, which has a reputation for design, the elegant form that integrates the base vehicle and the bodyworkwill captivate the eyes of the viewer.A low center of gravity structure is adopted to achieve excellent running stability.
Advertisement
Inside the kitchen area, behind the main driver's seat is an independent room. Later, you can also choose washing facilities as needed to become an independent bathroom to meet more living needs.
In terms of power, this car is equipped with a 2.7L gasoline engine, matched with a 6AT gearbox, and adopts a two-wheel drive system with a maximum power of 160PS and a maximum torque of 243N m.