The TRACK1 was developed to give people the freedom to ride various terrain. We created the worlds first compact off-road capable vehicle, small enough to fit in the back seat of a car, powerful enough to shred up steep hills.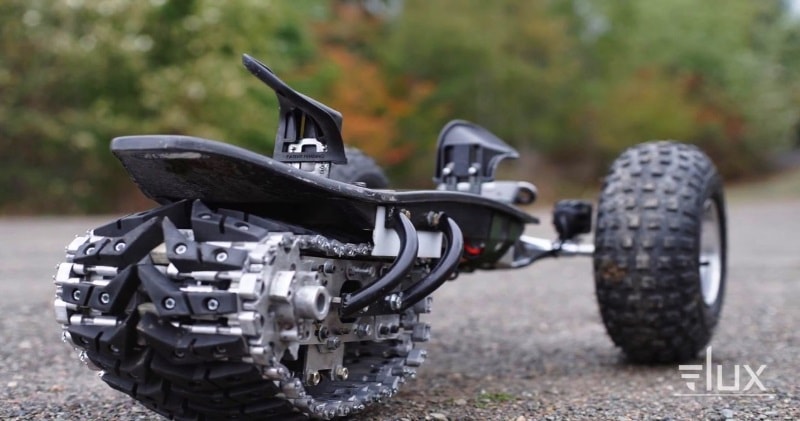 source/image: mutilatedjak
The TRACK1 is designed to go where no board has gone before. The track-drive is the first of its kind, extraordinarily unique due to the traction of a tank combined with smooth handling. This is an all-season, all-terrain board.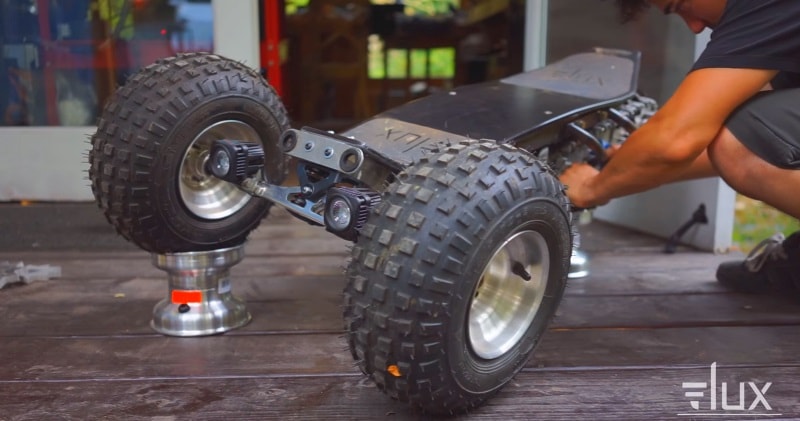 source/image: mutilatedjak
The Track 1's power comes from a rear 5-horsepower-plus electric motor spinning the track. That track increases the size of the contact patch, which allows the board to float over soft terrain types that would sink regular wheels.
Advertisement
In terms of range, Flux estimates between 8 and 15 miles (13 and 24 km), a wide spread that reflects the versatile nature of an all-terrain board meant to transition between bumpy hill climbs, floaty sand runs, fast, smooth straight-lines and more.
The battery is also removable, so riders can carry a spare and increase range. The E-Board is water-proof to a certain degree, but it is not supposed to be used in deep water.