In this video we finish our traditional wooden floor without nails by adding the floorboards themselves to the joists we prepared in the last video.This floor is our own version of a korean 우물마루 (umulmaru) technique. Our technique differs from classical korean in the use of japanese joinery and a sliding dovetail to hold the boards.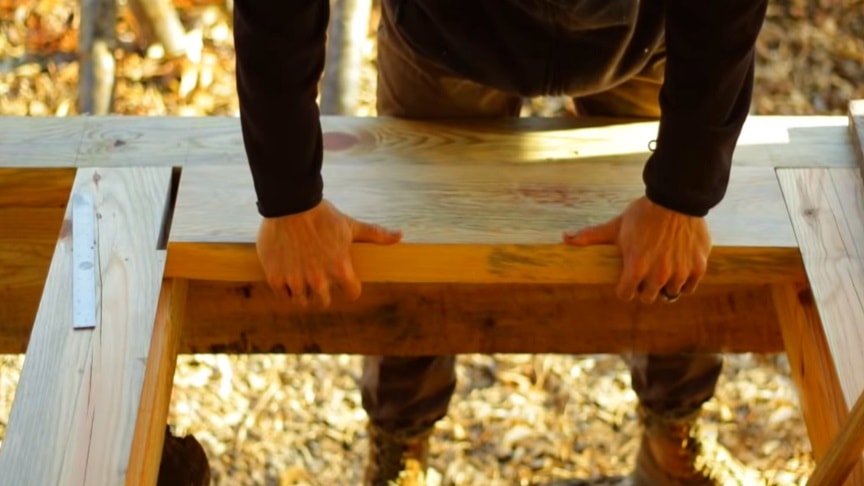 source/image(PrtSc): Mr. Chickadee
There are many ways one could accomplish this style of flooring, we chose a method we found to be the best for us, to carve a simple dovetail rebate into each joist then carefully match the ends of the floorboards to this angle.
The dovetail prevents any cupping or movement of the boards but allows expansion and contraction and any size board to be used. Other methods used in Korean floors are a simple tongue at the end of each board and a groove carved into the joists to receive it.
Advertisement
To get the boards into the groove, a larger slot is cut out on one end of each joist, letting the boards drop down and slide forward. As the final "capping board" is not restrained by the dovetail rebate as all other boards are, its important that it is a very tightly fit quarter sawn board, as a quarter sawn board should remain the most stable and resist the temptation to cup over time./Mr. Chickadee