The TrailManor 2518 Series is becoming one of our most popular model series for good reason: All of TrailManor's unique benefits shine through in these trailers.The Torsion Lift Technology makes set up a breeze with its smart design, and you can even open up your trailer while it's raining without getting anything wet.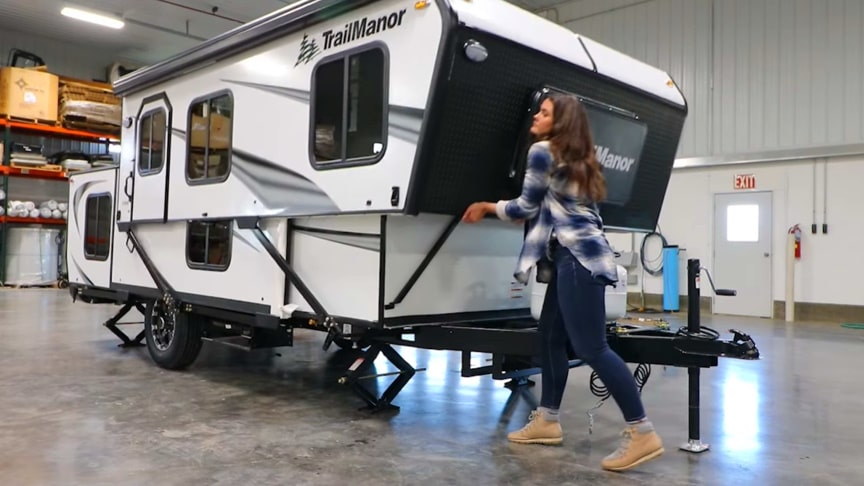 You don't have to have a big tow vehicle–you can tow these trailers with a properly equipped minivan, crossover, or SUV. The 2518 Series trailers store easily in a standard size garage. You can set up these units in just five minutes, and unlike a tent camper, you can even do it in the rain without everything inside getting wet.
The TrailManor 2518 Series is equipped with a king-size bed in the back, a full-size bed up front, and a 48″ x 78″ dinette all give you plenty of space to sleep six people, so that means that you can invite your friends. You can also provide delicious meals for everyone with the two-burner stove with oven, and the 3 cubic foot refrigerator will do a nice job of keeping your favorite drinks cold.
Advertisement
Plus, it will be so convenient to have your own toilet and shower in the dry bath.Towing is virtually effortless, and it only takes one extra gallon of gas to tow these trailers 100 miles. Being the smallest trailer in our lineup, you have even more options for tow vehicles and storage.