Trenux is a full size bicycle trailer that folds onto your bike in less than 10 seconds.Trenux is the trunk for your bicycle to always have with you. In contrast to bulky cargo bikes and space-limited bicycle bags, Trenux offers you the right transport option in every situation. Trenux is a high-quality bike rear rack that can be transformed into a fully-fledged load trailer in just one movement.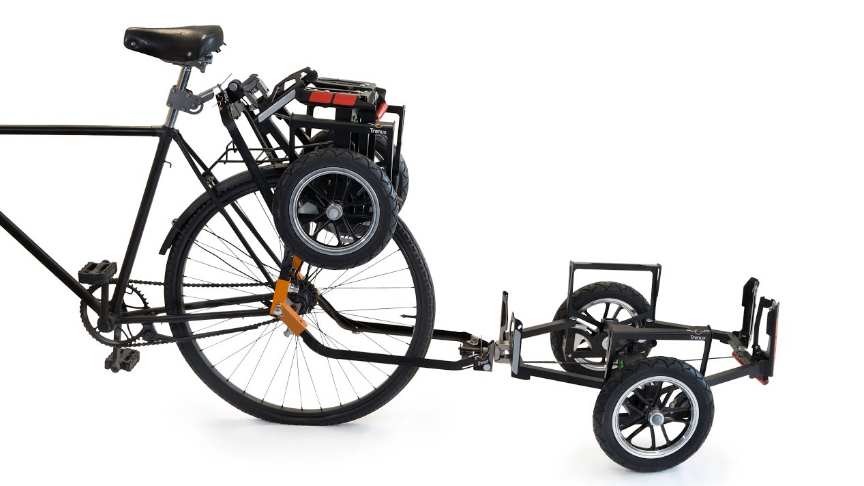 source/image: Trenux Trailer
Trenux is right there when you need it and doesn't disturb you while driving without luggage. In case that you spontaneously run the errands, the trailer is behind your bike and waiting to be loaded. As soon as you want to overtake the cars riding at full speed during rush hour, Trenux is nothing more than a light luggage carrier.
Trenux allows you to discover new kinds of mobility and experience an eco-friendly way of life. It's the first folding bicycle trailer on the market that accompanies you everywhere you go. Groceries, travelling gear or even tools – Trenux can handle it all.
Advertisement
Less than 10 seconds and your trailer is ready to be loaded – the cargo area of 40 x 60 cm and a maximum payload of 40 kg are sufficient to fit every adventure. Two dedicated handles allow an easy operation and automatic locking mechanisms keep the trailer securely in its positions.