The TRIPL is a Danish designed vehicle, developed as an emission free solution for Last Mile Delivery.The TRIPL has a range of 100 km, moves easily through car-free zones and has a loading capacity of 200 kg.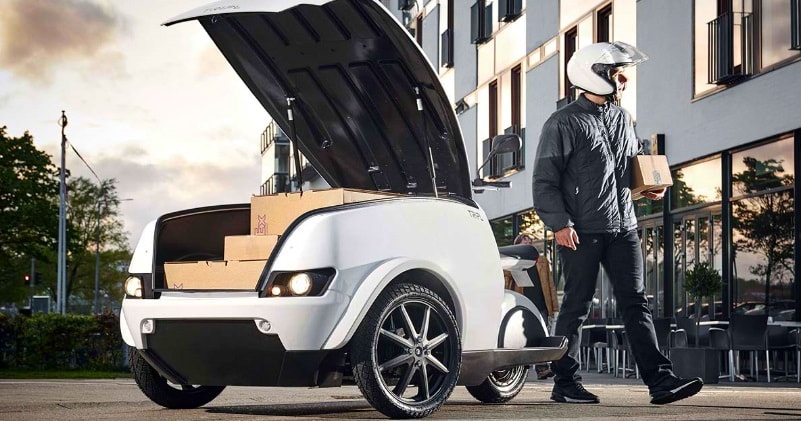 source/image: Tripl
The three-wheeler Triol us desisned for servicing customers in the inner city where there are entry restrictions for conventional commercial vehicles.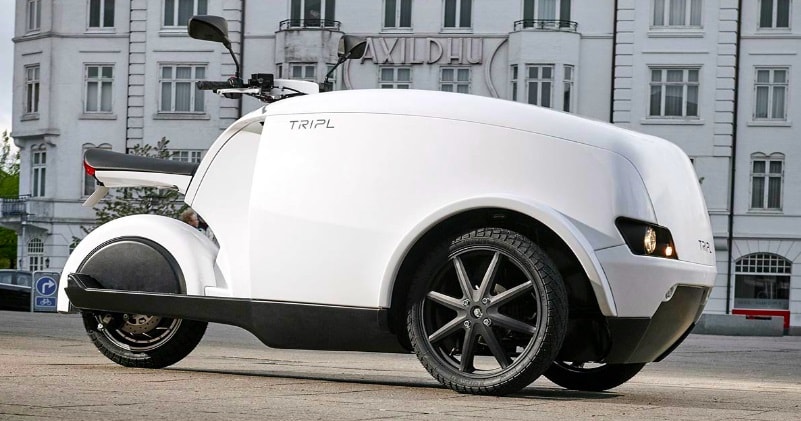 source/image: Tripl
The TRIPL is convenient for maintenance and service tasks. With the 750L storage space, working tools are right at hand. If you need electricity for special equipment on site, the battery pack of the TRIPL can power your tools.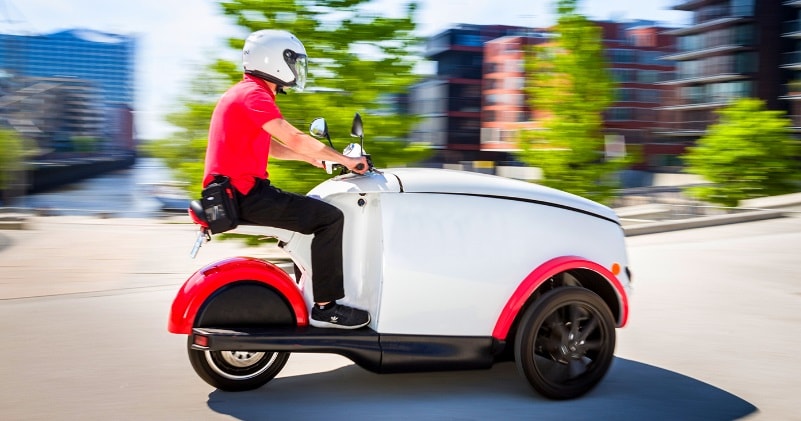 source/image: Tripl
It's powered by a high-quality battery supplied by Samsung that comes in three different sizes. It also has a 12-volt outlet powered by the trike's battery, just in case you need some extra e-juice.
Advertisement
The flexible cargo module can be customized and configured to your exact specifications. It can be setup with a heating, cooling or freezer module for food delivery purposes.
The 8.0 kWh battery takes 8 hours to fully charge using a standard wall socket charger. A super fast charger that can charge the battery in 4.5 hours is also available.Another advantage is that this electric scooter can be charged from standard sockets – no special charging station required.