CHECK OUT this awesome ride made famous by Tupac Shakur and now reimagined, repurposed and driven by low rider fanatic Lloyd, from Long Beach, CA.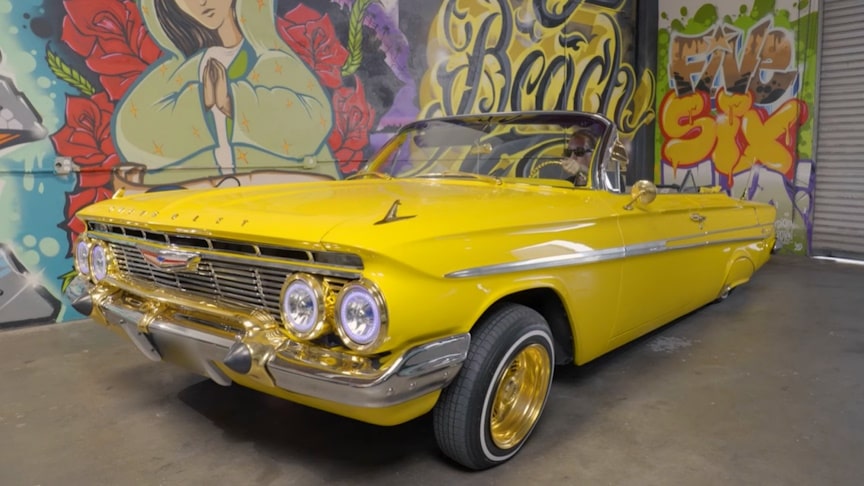 source.image: Barcroft Cars
The Tupac fan jumped at the chance to own a piece of the late great artist's collection and this 61 Impala is arguably as rare as it gets.
The car boasts a 616hp chevy 350 engine, Dayton 13" tires, measures 16ft and weighs a whopping 38,000lbs and of course has hydraulics. Prominently placed in Tupac's "To Live and Die in L.A" hit record, the car clearly turns heads wherever Lloyd drives it.
Advertisement
Speaking to Ridiculous Rides, he said: "I'll drive down the street and someone will roll down the window and go, 'Is that the Tupac Live and Die in La car?' And the conversation starts from there. What makes this car unique is that he passed right after they used it and nobody ever put it back on the street."