We have a new concept: "Don't use drone to carry your goods – turn your goods into drones". By attaching four of the PD any's independent propellers and motors you can transform chairs tables or anything into a drone.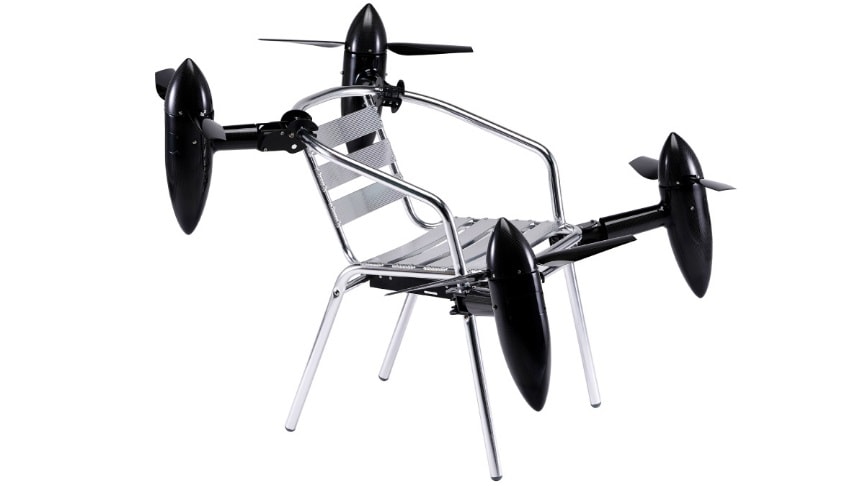 This unique and easily adaptable platform concept can be attached to virtually any item. It allows you to transport even heavy packages via their four or six adaptable motor arms.
PRODRONE's goal is for the PD-ANY to make virtually any item fly the same as a conventional UAV through optimizing the best height and position of propellers. Further development, PD-ANY may have a counter-rotating propellers, wireless interaction between motors, and automatic calibration.
Advertisement
This platform is 4 kg in total weight, with a maximum payload capacity of approximately 15 kg .Virtually any item is now capable of flying by simply attaching the highly adaptable PD-ANY platform.
Specifications:
Maximum Payload:33 lbs.
Weight: 8.81 lbs.
Maximum Speed:12.4 mph
Overall Height:15.4 in
Maximum Wind Speed for Flying:8.9 mph
Diameter of Propellers:20 in
Flight Duration:10 min
Power Source:10000 mA x 2pc
Water Resistance:All-weather type