The frame along with each and every part composing the TRITOWN's body are designed with organic-like forms to give the machine a new innovative emotional aesthetic.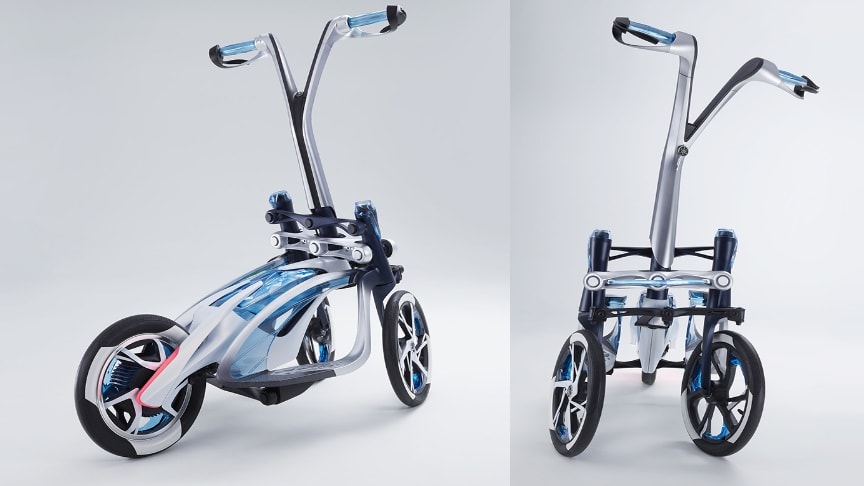 source/image: yamaha-motor
This is the product of a "biomimicry" design approach inspired by the shapes and structures found in the natural world, like the wings of birds, the skeletons of fish or the shells on a beach.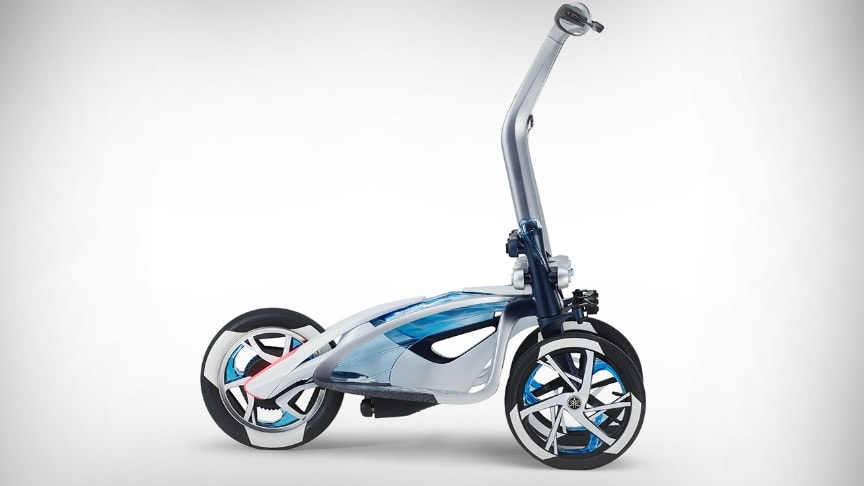 source/image: yamaha-motor
Parts with curved shapes and a frame with a twisting structure were incorporated into the design, and after repeated checks and testing, we were able to make the TRITOWN's chassis not only more compact and lighter, but also stronger.Using the same approach with the battery and other components, we were able to bring them together into a compact and stylish package.
Advertisement
The Tritown measures just over a meter in length and weighs around 40 kg . The Tritown features a 500w electric motor which receives power from a 380wh lithium ion battery.Max speed is around 15.5mph with a range of 32km, and the weight is around 40kg.
With this design that speaks so clearly of the look and feel of the chassis, its movement and its ease of use, the TRITOWN can transform everyday errands into an emotional and dynamic personal mobility experience.