DELO has secured the GUINNESS WORLD RECORDS™ title for the 'heaviest weight lifted with glue'. With just 3 grams of adhesive on the area of a soft drink can, an 17.5-ton truck was lifted to a height of one meter and hung there for one hour.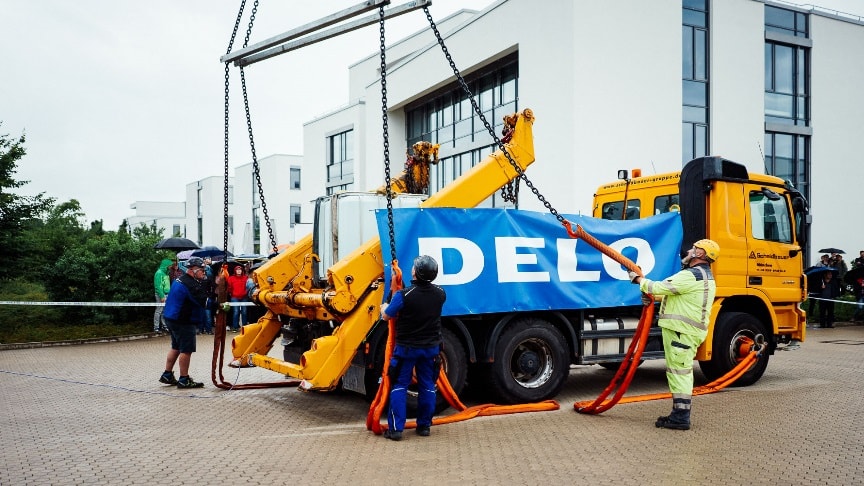 source/image: DELO Industrial Adhesives
The adhesive was specially produced for the record attempt, only 3 g (0.11 oz) were used to keep the truck suspended in the air for one hour.
DELO uses an industrial 220 t truck-mounted crane along with four aluminum cylinders with a cover surface of 3.5 cm (the diameter of a regular soda can) bonded to the truck's wheels using only a few drops of high-temperature-resistant DELO MONOPOX adhesive. The truck remained hung in the air for a complete hour and thus enabled DELO to break the previous world record of 16.09 tons.
Advertisement
The super strong adhesive was developed especially for the record attempt and is a high-temperature-resistant DELO MONOPOX. The one-component, heat-curing epoxy resins in this product group are known for their high strength and are used in the automotive industry and mechanical engineering.