Phibian is capable of highway speeds on land and more than 30 mph on water.It has twin diesel engines, each powers one Gibbs water jet on water and one driven axle on land.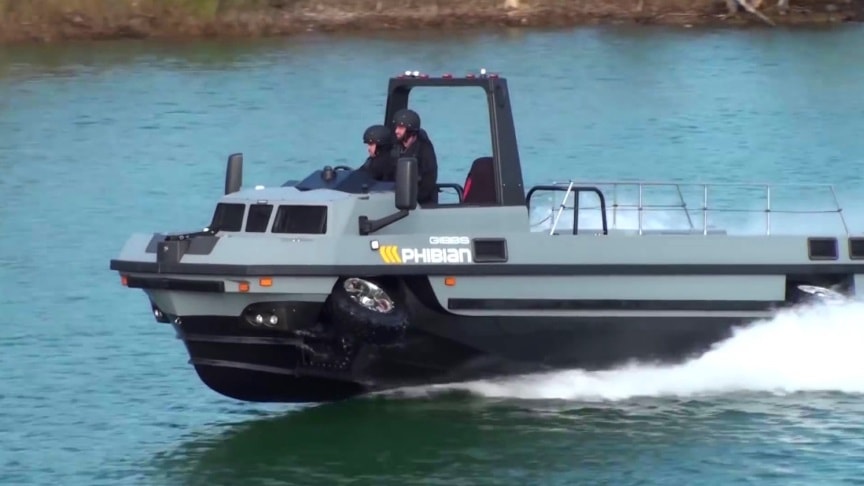 source/image: Gibbs Amphibians
It can be used on land in FWD, RWD or 4×4 configurations. It can carry up to 4,400 lbs (2,000 kg) of cargo or up to 15 individuals.
The Phibian can be configured to carry two standard NATO pallets, passenger seating or any number of customer specific configurations.
Advertisement
Phibian is the platform of the future for medium duty amphibious purposes ranging from logistics to emergency response and rescue.Three crew members and 12 passengers can comfortably fit inside the Phibian, when it's in passenger-carrying mode.Because it's smaller and more nimble than the Phibian, it is intended more for use in a light-duty patrol or rapid response role.