The motorcycle is inspired by the 1935 Killinger und Freund motorcycle. It's a front wheel drive bike with an engine made from three 60cc two-stroke engines. The bike was made by US-based Australian Craig Rodsmith of Rodsmith Motorcycles, a custom motorcycle shop in Texas.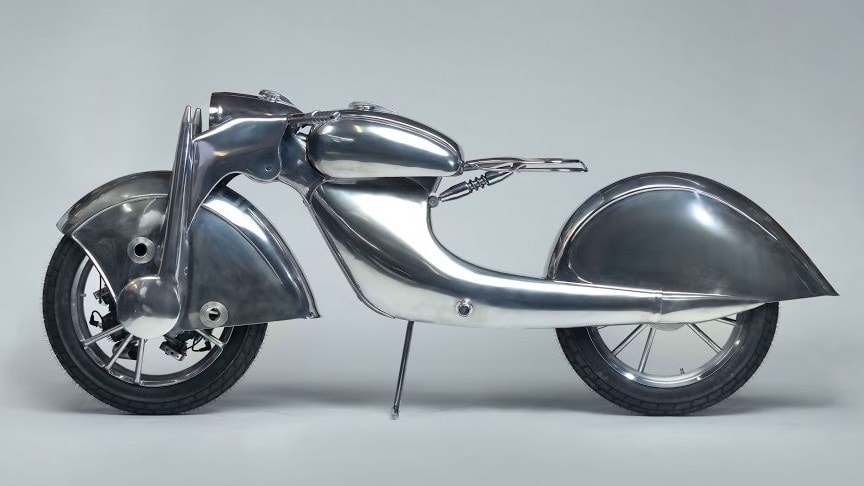 source/image: Rodsmith Motorcycles
The engine was built by Rodsmith, himself. The Killer has three 60 cc 2-stroke motors in radial configuration, on its 19-inch front wheel.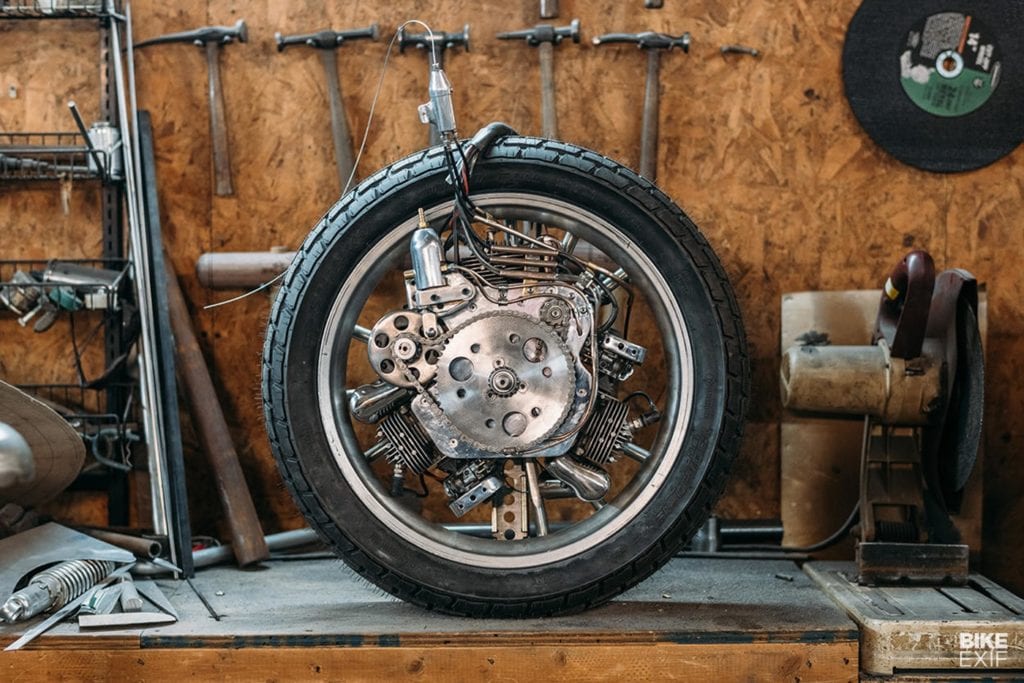 source/image: rodsmithcustoms
The owner of Rodsmith Motorcycles needed three identical 60cc two-stroke engines to assemble and integrate them into the wheel.
Advertisement
Also the chassis is handbuilt, and all this insane level of craftsmanship was done without the modern benefits of 3D design or CNC machines, making it quite true to the original bike. To ensure front-wheel drive, he used a centrifugal clutch that fitted to a sprocket, which in turn connected an axle to which the wheel was bolted.
The result is a beautiful fluidity that's matched by no other bike in existence. The bike features an integrated amber headlight, bars, and the thin seat, also crafted from aluminum.According to its creators, it is a very easy-to-drive motorcycle, though with very different sensations than conventional rear-wheel-drive bikes.