Amongst the steep Tuscan hillside is an eccentric garden, home to a variety of unusual sculptures inspired by a deck of tarot cards.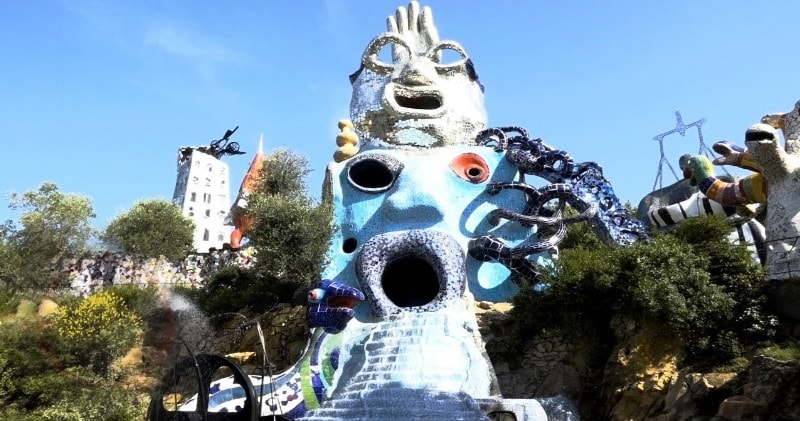 source/image: Great Big Story
The Tarot Garden is the brainchild of artist Niki De Saint Phalle, who created the 22 works of art as a safe space for healing.Tuscany is about 100 km north-west of Rome along the coast.
There she built the Tarot Garden containing twenty-two monumental figures representing her idea of the greater Mysteries of the tarot, constructed of reinforced concrete and covered with mirrors and ceramic mosaic.
Advertisement
After being committed to an asylum in the 1950s, she found refuge in art and wanted to build an environment that made others feel the same way. Today, visitors can explore the garden, built to be a "dialogue between sculpture and nature."