Motorcycles have been a form of transportation for as long as many can remember and if there is one thing all motorcycle enthusiasts love it is a classic bike.As far as classic bikes go, it doesn't get much better than this.Built for racing, this bike still runs like it was built yesterday and is more than capable of running a few laps.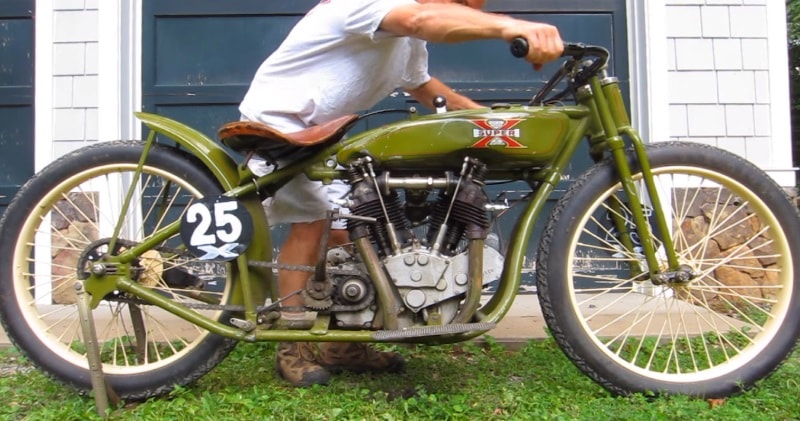 source/image: Jayyar4
In this video we get a look at an absolutely magnificent 1925 Super X Board Track Racer! This bike has a stock motor and still runs! To check out the full review and start up of this gorgeous classic click the video!
I really appreciate guys like you keeping these bikes running and showing them off instead of letting them collect dust in a museum or an old barn!
Advertisement
Absolutely stunning example of classic American history! I love these old vintage board track racers and your Excelsior-Henderson Super-X is a prime example of perfectly preserved racing history!