A very rare 1911 Harley Davidson in remarkably good condition and original. The only items replaced are considered normal maintenance items like the drive belt and the rubber.One of the Oldest Operating Harley-Davidsons in the World ridden by Bob Laidlaw.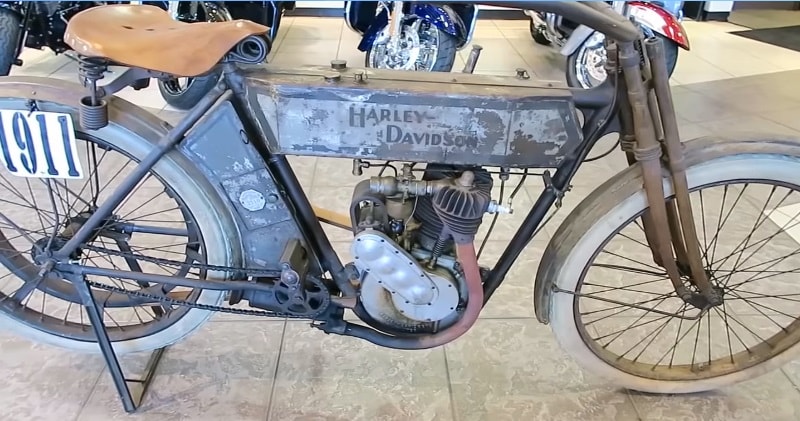 source/image: Matt Laidlaw
The bike had coil spring and front fork tubes for suspensions. The transmission uses a leather belt and pulley clutch system.For more information watch the video below.
It has a bicycle pedalling system to start off the engine. Harley-Davidson touted its quiet and effective muffler, advertising the Model 7D as "The Silent Gray Fellow",  engine: 30.17 cu-in. Power: 4 bhp, top speed 40 mph.
Advertisement
The 1911 7D Harley-Davidson had its own frame, distinct from the 1911 single-cylinder models , as well as from the previous year's frames, which had a curved downtube.