Cari McGillivray was driving on Highway 37A between Stewart B.C. and the Meziadin Junction when she came upon two grizzly bears who clearly were having some type of disagreement.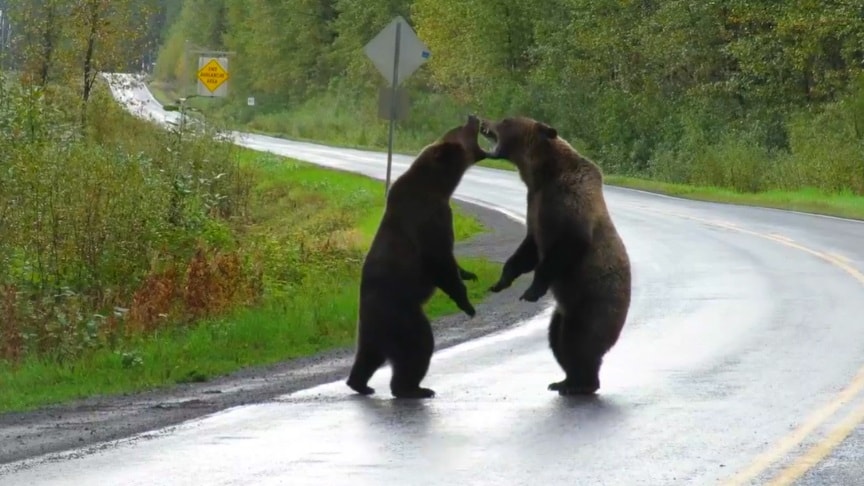 source/image: Cari McGillivray
McGillivray captured video of the giant bears growling at each other, before coming to blows, right on the highway.
One of the beefing bears ends up tackling the other off the road and into the bushes, before they part ways, running in the direction of McGillivray.
Advertisement
To add to the wildness of the encounter, a wolf can be seen a ways down the road, watching the altercation go down.Keep a sharp eye out for the little wolf that is observing them in the distance!