At the 2022 Monaco Yacht Show the Dutch builder U-Boat Worx will review designs for the 1,250-ton, 37.5-meter Yacht Submarine, the Nautilus. Once it is built, the vessel will be equally at ease functioning as a yacht or a submersible.Being the world leader in the market for small submersibles, U-Boat Worx has now finally succeeded in engineering a realistic combination of luxury and safety in a fully certified private submersible.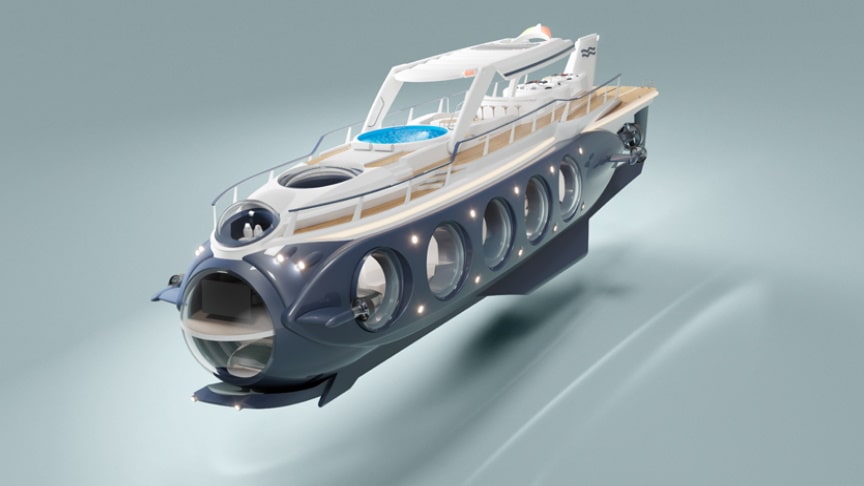 source/image: uboatworx
The diesel-electric Nautilus has a depth rating of 200 meters, with a surface cruise speed of 9 knots and an underwater speed of 4 knots. Once ordered, an owner can expect to have their Nautilus delivered within 30 months.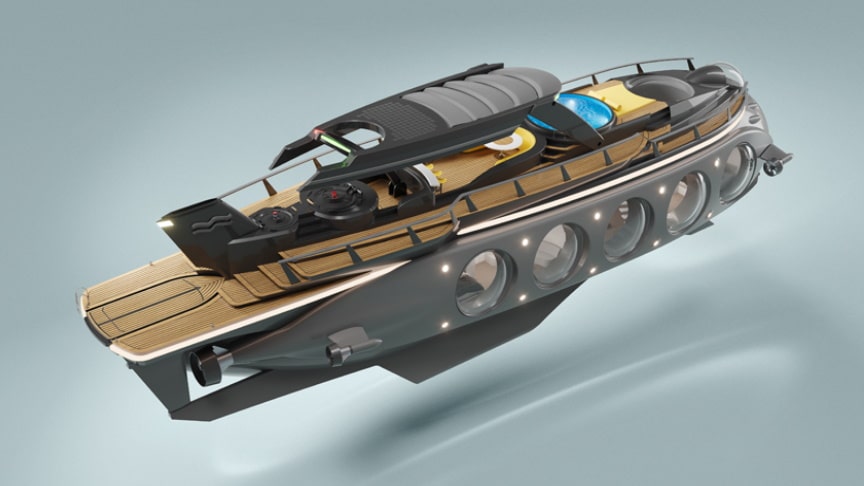 source/image: uboatworx
When functioning as a boat, the Nautilus offers a massive sundeck equipped with a freshwater pool, a bar, and a luxurious dining table. This al fresco arrangement is retracted before the submersible slips below sea level.
Advertisement
The Nautilus interior features a 50 sq. m dinner and lounge area with four circular windows. Each with diameters close to 4 meters. The proposed design for the submarine has a master bedroom and four staterooms, as well as sleeping quarters for up to six crew.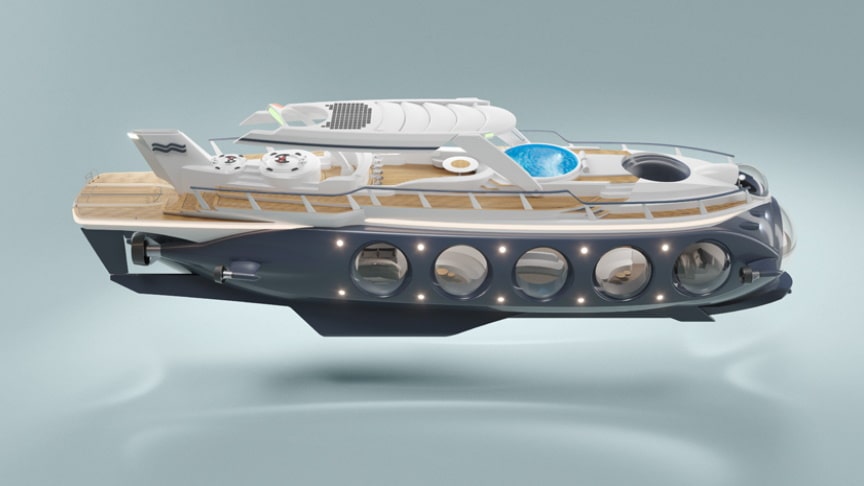 source/image: uboatworx
A fully equipped galley makes cooking an underwater meal simple and fun. However, interior layouts are fully customisable by the client.The superyacht submarine will be able to stay under water for up to four days. At cruise speed, the underwater endurance is six hours.via/read more: uboatworx