The Maserati Biturbo is the cheap Maserati — and it gets a lot of hate from the automotive community. Today I'm going to review the Maserati Biturbo to see if it's justified — and I'm going to review the Biturbo and show you all the quirks and features. I'm also driving the Biturbo, so I'm going to get out on the road and review the driving experience.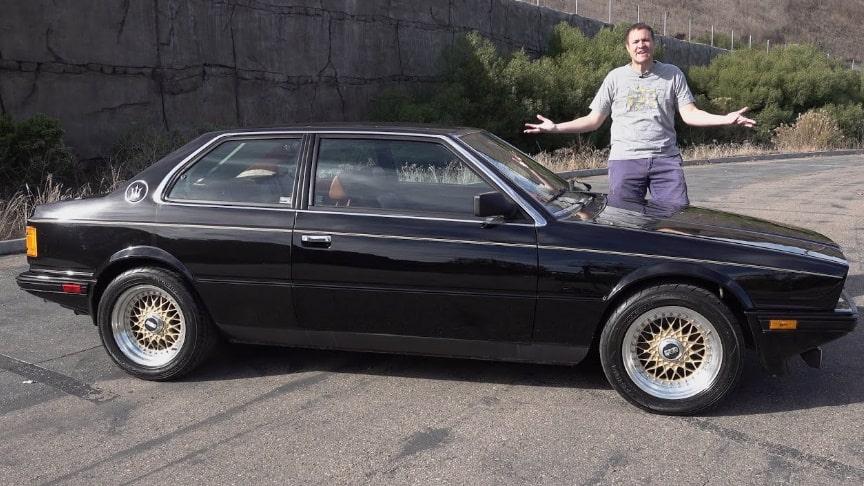 source/image: Doug DeMuro
When the Biturbo was presented in December 1981, a new era started for Maserati. Alejandro De Tomaso's plan to turnaround Maserati's economic situation was the introduction of a compact coupé which offered first level performance and an interesting price setting.
The purpose of this strategy was attracting new customers to Maserati. The Biturbo's engine was a new and compact 90-degree V6 with a three-valve cylinder head design. The adoption of two small turbochargers was a world's first on a production car, as was the Torsen limited-slip rear differential.
Advertisement
The Biturbo became a big commercial success thanks to its excellent performances and luxury interior, but first generation versions suffered from quality issues associated with a quick expansion of the production volumes.