This beautiful and ultra affordable tiny house is light, simple, spacious and has been stunningly styled like a beach house. Jye constructed this home together with his father who is a carpenter and the end result is simply amazing!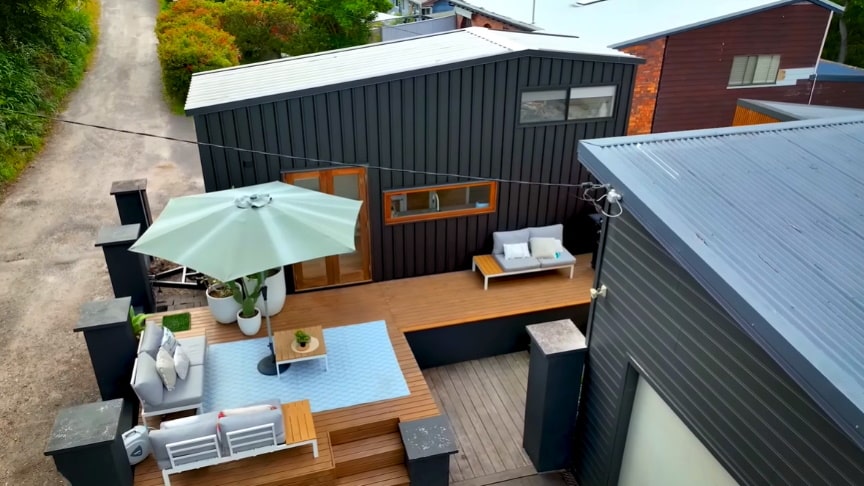 source/image: Living Big In A Tiny House
There's a tremendous amount to love about this tiny home. Each aspect is simple in its construction yet brilliantly executed to create a hyper-functional tiny house that meets all of Jye's needs, while at the same time being a beautiful place to call home.
Throughout, the home is bright and conveys a great sense of space. Timber accents help add warmth to the home, while clever use of light colour helps to give the home a definitively beachy vibe, perfectly suited to its parking spot on the Central Coast of New South Wales.
Advertisement
Beyond the beauty of the home, is the amazing budget that it was constructed for. In addition to being clever and resourceful with material sourcing, Jye, who works as a photographer, bartered his services for brands who in turn provided some materials for the build. This clever barter arrangement paired with a DIY attitude helped Jye to build the home for an impressively low budget.