This ultra-narrow house looks modern on the outside, but inside it's a cozy and welcoming home with multiple levels designed around a meandering set of stairs that run up the center of the home. With lots of wood, exposed copper pipes, and small dimensions, the owner often describes the house as feeling like a boat or a treehouse.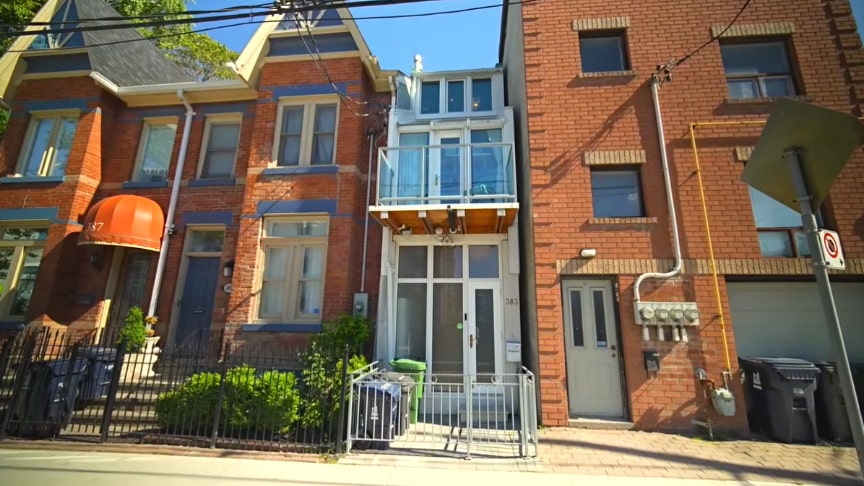 image: Exploring Alternatives
While it might seem like the house was recently built as an in-fill house or accessory dwelling unit, there has actually been a narrow single-story structure on the property since at least 1880.
It wasn't until 1980 – a full century later – that the then-owner, an architect, applied to the committee of adjustments to build the house as it is today.
Advertisement
With such a long and narrow floorplan, an important feature of the house is the full glass walls and skylights at both ends of the house, which lets natural light flow into each room and prevents the house from feeling dark and confined. Jessica has done a beautiful job of making this quirky house into a lovely home with loads of unique light fixtures, vintage items, and bold artwork!