The Lamborghini Diablo is a high-performance mid-engine sports car that was built by Italian automotive manufacturer Lamborghini between 1990 and 2001.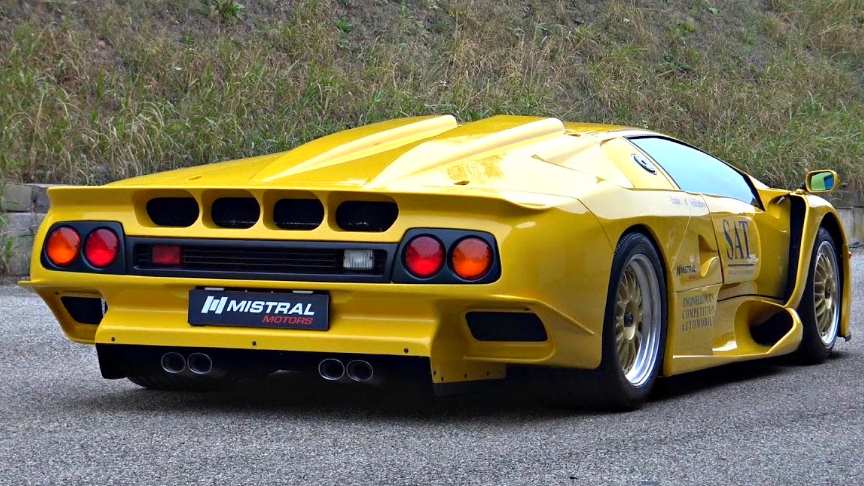 source/image(PrtSc): NM2255 Car HD Videos
It is the first production Lamborghini capable of attaining a top speed in excess of 320 kilometres per hour (200 mph). Recently, I had the opportunity to shoot some footage of this ultra rare 1997 Lamborghini Diablo GT1 Stradale.
This beast is basically a road-going version of the Diablo GT1 race car, and there is only two of them in existence! Video shows some exterior and interior shots of the car, then you can hear its V12 engine starting up and revving a bit!
Advertisement
In 1996 Lamborghini requested that France's SAT design and build a race version of the Diablo supercar to be able to compete in the GT championships, so they build the beast around a special Lamborghini V12 modified with a longer stroke and modified injectors By using a reprogrammed injection system this engine reached 655 Bhp driving the massive 18 inch rear wheels only.