There are no words I can use to describe this video, you'll just have to watch it. We begin by drifting a 1 of 6 Mercedes CLK GTR AMG Roadster around a field,then take it for a crazy drive through the forest 'rally stage'.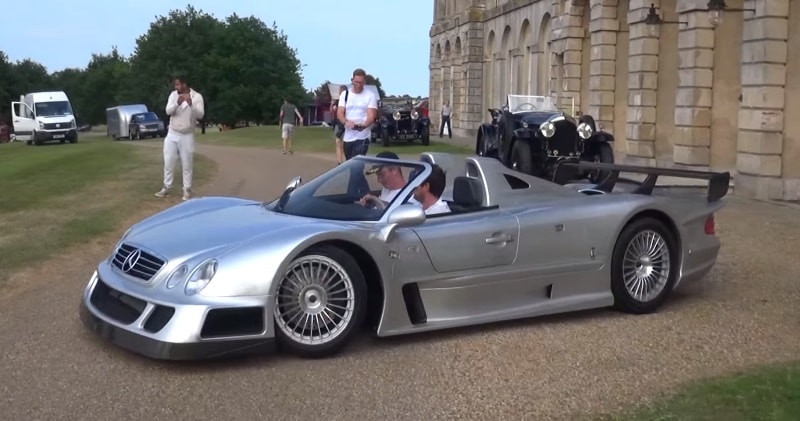 source/image: TheTFJJ
Worth over £2 million, the car is powered by a 612 bhp V12 engine and is capable of just under 200 mph and 0-60 in 3.2 seconds.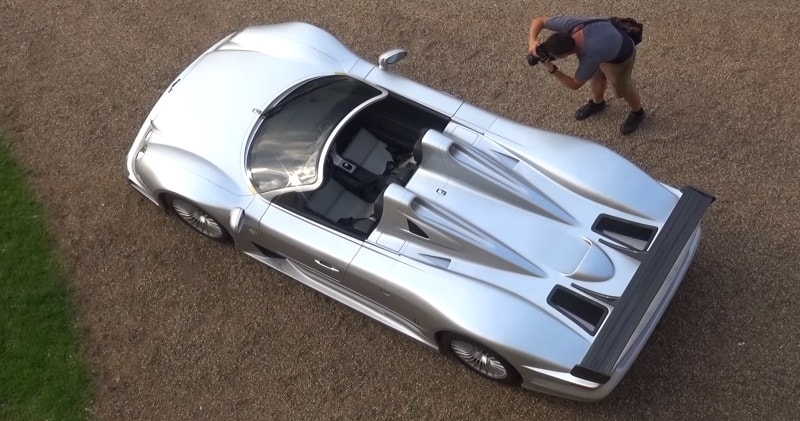 source/image: TheTFJJ
It's rare enough to see one of these cars, let alone take it for a mad drive, so a massive thanks to the owner for this opportunity.
Advertisement
The technology packed into the flagship Benz trickled down from the company's racing program — literally.Mercedes built a grand total of 26 of these glitzy behemoths, with 20 being hardtop coupes, and the remaining six as roadsters, one of which is in this video.
Amazingly, it seems like the CLK GTR Roadster wasn't the only supercar to go off-roading at this event.Not a right place to launch your ultra-rare and bloody fast car into a high-speed run followed by a session of pulling off powerslides.