Sounds from another world. Underwater footage and awe-inspiring first-hand accounts of divers who are swimming with sperm whales that are trying to communicate. From author James Nestor's 02014 talk at The Interval at Long Now. "Humanity and the Deep Ocean" from October 02014, one in an ongoing series of long-term thinking lectures: Conversations at The Interval in San Francisco.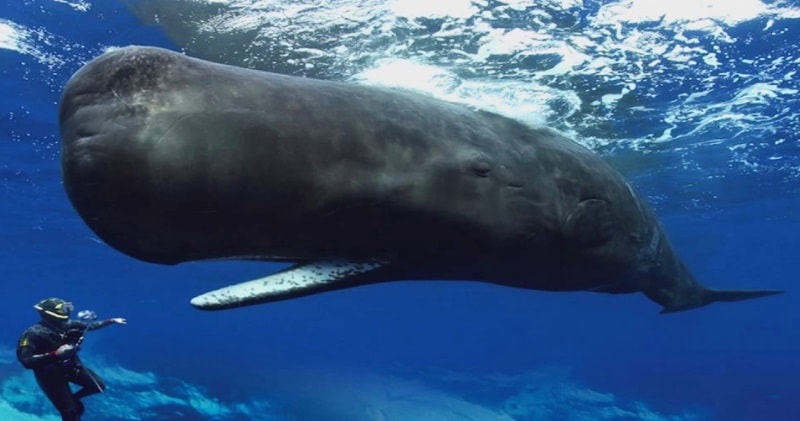 image/text credit: Long Now Foundation
Nestor explains how citizen scientist freedivers interact with sperm whales and other sea life in ways that are not possible using other technologies. They can swim within feet of these giant mammals. And the whales amazingly reorient themselves as if to start a conversation.
In fact they send clicks (recordings of which Nestor plays onstage) which are used for communication, not geolocation. When you realize how developed the brains of these creatures are, it's not surprising that they would have something to say.
Advertisement
Thanks to the generous support of the Elkes Foundation, Long Now is publishing videos of these talks for the first time. Look for more short, shareable clips of Interval talks released here weekly.