Universal Hydrogen has completed the first flight of a 40 seat regional aeroplane powered by hydrogen fuel cell power. The ATR 72 regional aircraft was converted to run on hydrogen.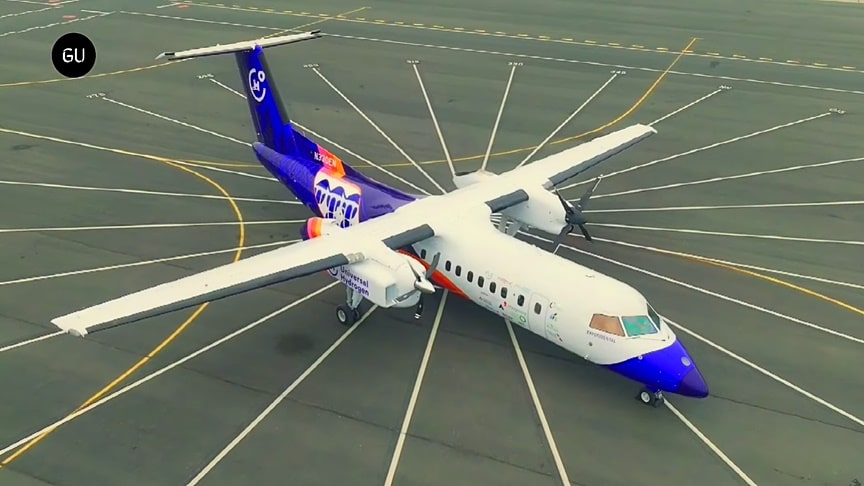 source/image: Global Update
One of the aircraft's turbine engines was replaced with a megawatt class fuel cell electric powertrain from Universal Hydrogen using technology from Plug Power and MagniX. The other conventional engine was not replaced for the safety of the flight.
This consists of a fuel cell electric powertrain that replaces the existing turboprop engines. It also accommodates, in the rear of the fuselage, our proprietary, lightweight, modular hydrogen capsules that are transported from green hydrogen production sites to the airport and loaded directly into the aircraft using the existing intermodal freight network and cargo handling equipment.
Advertisement
The aircraft has the capability to eventually transport over 40 passengers using hydrogen fuel cells and electric powertrainsThe stripped-down interior contained two racks of electronics and sensors, and two large hydrogen tanks with 30 kg of fuel. Beneath the plane's right wing, an electric motor from magniX was being driven by the new hydrogen fuel cell from Plug Power. This system turns hydrogen into electricity and water — an emission-free powerplant that represents the future of aviation.