After Andrew left the military, he discovered vanlife on YouTube & decided it was the perfect time in his life to give it a try.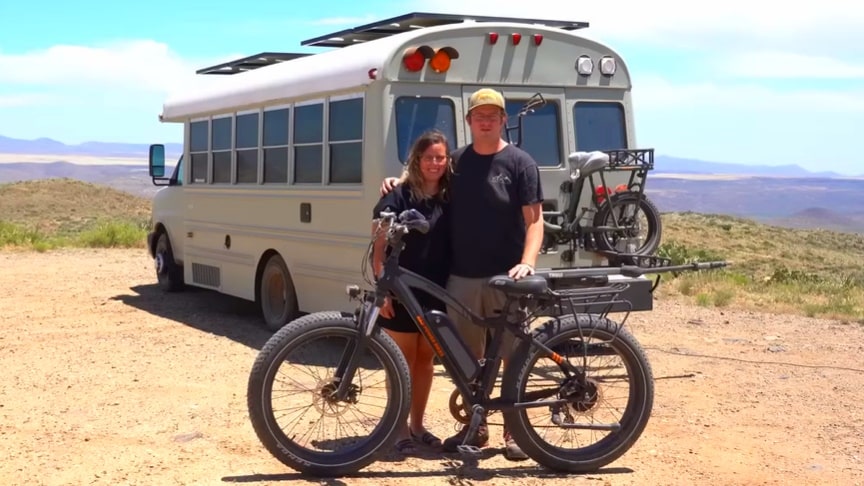 source.image: Tiny Home Tours
Andrew started out by living in his Prius, but shortly after decided that he wanted to build out his own van.
While Andrew was building, he met Susanna who shared his dreams of traveling the country & together they decided that a school bus would be the perfect amount of space for the two of them to call home.
Advertisement
Andrew & Susanna were able to fit everything they need into this adorable short school bus including a bathroom, refrigerator & freezer, full size bed, & their precious espresso machine.