The agile and only 8,25 m short 7.5 t motorhome is based on the powerful MAN 8.220, dynamic 162 kW / 220 hp drive it and up to 7.49 (8.8) t can be moved on this chassis. Extremely manoeuvrable 2.33 m outside width ensure great driving pleasure.The distinctive front and the spacious cabin with lots of space and the finest details are integrated.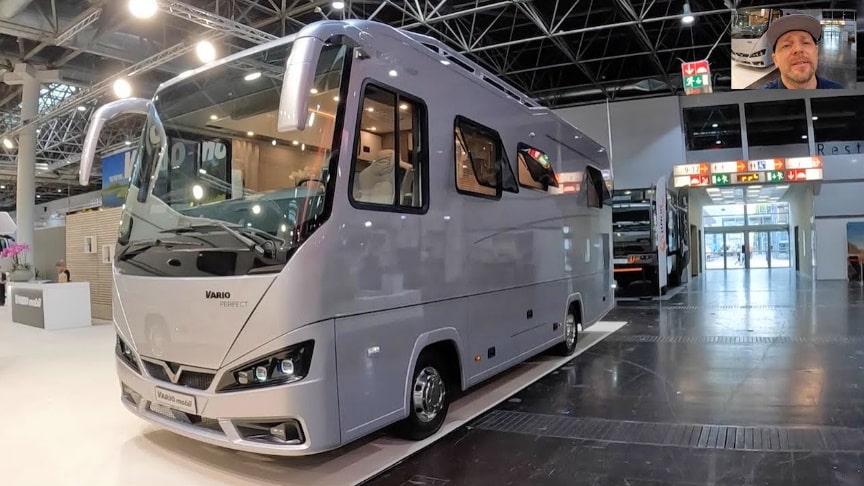 source/image: JARO SPEED
The exquisite straight lines and maximum comfort for living are sensationalAt the start: excellent driving dynamics and standard safety technology based on the air-sprung Mercedes-Benz Atego or MAN TGL chassis.A standard double floor enables increased storage space . Despite the front engine design, there is no engine cover between the driver and front passenger.
A two-stage turbo, air suspension on the rear axle, optimal traction, serial driver assistance and safety technology ensure agility and driving comfort.Single beds and the full roof height in the rear ensure plenty of headroom in the sleeping area, which motorhome owners appreciate especially in hot summers.
Advertisement
Each VARIOmobil is exclusively equipped with large storage capacities. The very large, illuminated rear garage lined with easy-care needle felt offers plenty of space for all the things that you would like to have with you when travelling. Due to the high payload reserves , this sporty, elegant front-engine body is predestined for taking your own personal vehicle with you: bicycles, scooters, motorbikes, a car or roadster. The continuous sandwich floor for the tank installation is characteristic of this type of vehicle.