The OK motorcycle company was founded in 1899 by Ernest Humphries. Prior to the First World War, he equipped his motorcycles with De Dion, Minerva, Precision and Green engines and his use of proprietary engines continued after the war, with Blackburne, Bradshaw and J.A.P. engines.In 1927, the company became OK-Supreme and Frank Longman achieved its only TT win the following year. During the early 1930s.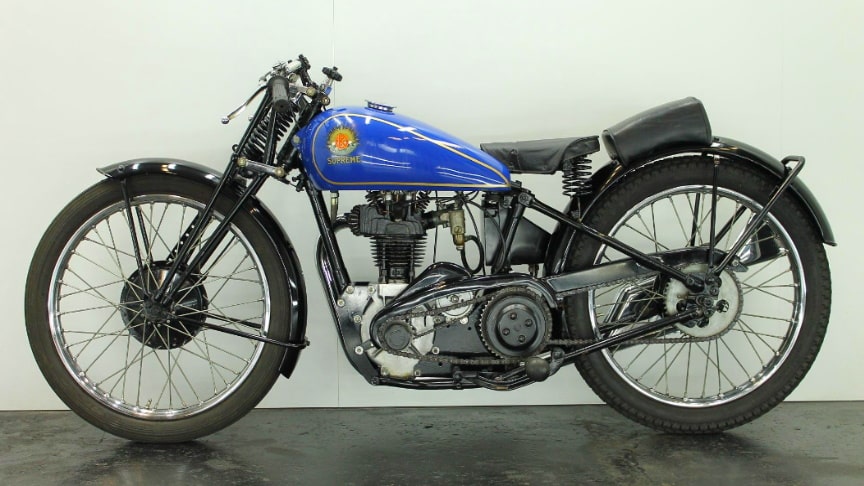 source/image: classic-motorcycle.com
OK-Supreme developed its own long-stroke 248cc and overhead camshaft 348cc racing engines although it continued to use J.A.P. 498cc engines for the 500cc class and there was a special grass-track racer with a 348cc J.A.P. overhead-valve engine. These cammy OKs came out at the same year as the Excelsior Manxman and were considered their great rival although they failed to share the Manxman's great racing successes.
The company's best-known motorcycles are the 250cc and 350cc singles that acquired the nickname 'Lighthouse' because of the glass inspection plate built into the camshaft drive tower. Motorcycle production essentially ended in 1939 although a few grass-track 350s were produced after the Second World War until the death of John Humphries, the son of the company's founder, in 1946.
Advertisement
Approx. 260 pieces or so were ever built and that includes both 250s and 350s and in road. trials or race trim. Only c.12 bikes of these 250cc and 350cc ohc OK Supreme bikes survive and are known today. It´s equipped with a Bowden carburetor and a Brooklands style exhaust.