The award-winning VAST redefines the modern travel trailer experience. With amenities found in much larger trailers, the VAST is the most well-appointed, versatile and innovative RV in its class. Every VAST is hyper-engineered, creating luxurious residential spaces and integrated living systems paired with top-notch quality construction. Innovative thermal composite walls, floor and roof compose an incredibly strong, rigid, lightweight, and watertight shell providing rugged durability that is built to last.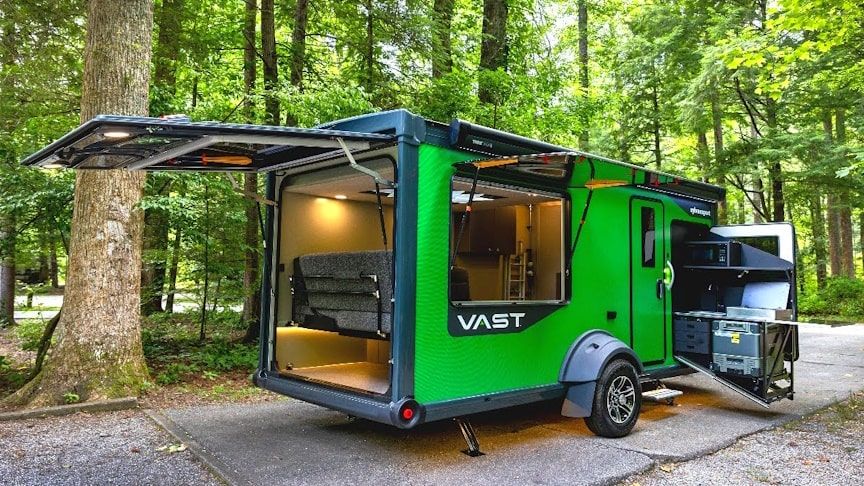 source.image: SylvanSport
SylvanSport has a rich history of innovation spanning 20 years designing and building award-winning outdoor adventure trailers and gear. In 2007, the SylvanSport GO reimagined the pop-up camper.  Now, the VAST has reinvented the travel trailer.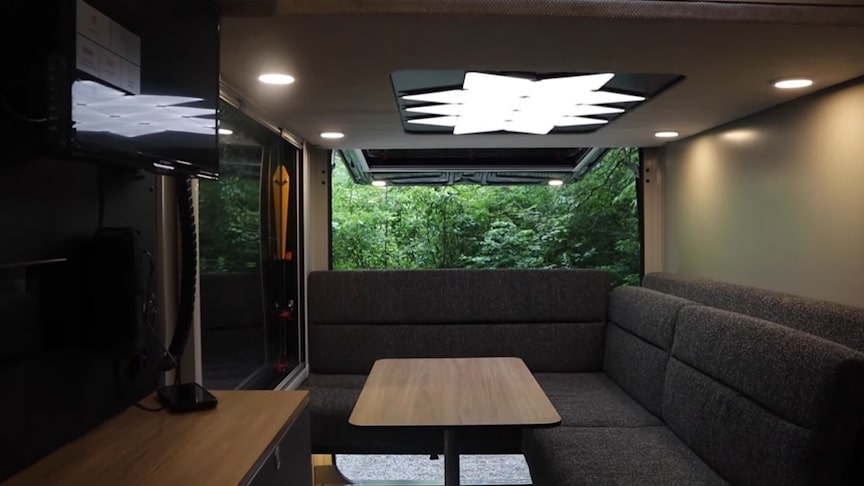 source.image: SylvanSport
VAST is where adventure meets luxury. The VAST marries intelligent function with incredible comfort for a premium retreat experience. From creature comforts like the plush SylvanSport Cloud Layer full queen mattress to the cush convertible lux-lounge, the VAST delivers an expansive residential-like environments built for relaxing during your adventure.
Advertisement
Equipped with the largest double-pane acrylic windows in the RV industry, The VAST allows full immersion in the outdoors in the best of weather, to fully-cocooned warmth when mother nature doesn't cooperate. On demand hot water and a spa-like bathroom provide resort level comfort.
The technologically advanced VAST thoughtfully integrates complete digital systems with touch-screen controls that can be enjoyed without a master's degree in computer science. With its available 800 watts of on-board solar panels, and lithium-ion battery bank, VAST can handle extended periods of disconnected wilderness bliss. Every detail is thoughtfully designed to deliver the best adventure experience imaginable.