Worlds first aluminium freefall lifeboat with electric propulsion – the lifeboat of the future. Less maintenance costs, guaranteed performance, enhanced comfort and environmental friendly.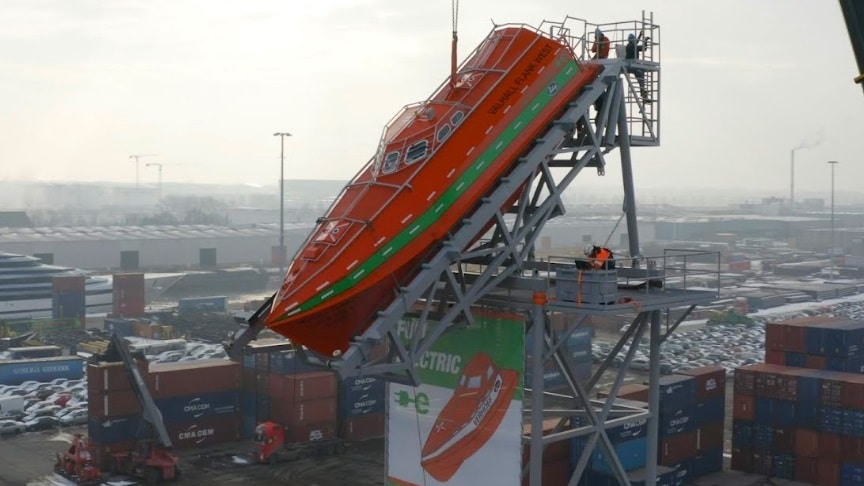 source/image: Verhoef
It is the Verhoef freefall lifeboat type FL50-EP, droptested in Amsterdam, from 32m. The lifeboat is delivered to Valhall Flank West platform of AkerBP, which will start operating in the next few weeks.
The all aluminium freefall lifeboat, type FL50-NS-EP (Electric Propulsion) has a maximum capacity of 32 persons@100 kg, and complies to DNV-GL-ST-E406.
Advertisement
The battery pack has been designed to sail 30 minutes at full speed, and after that 10 hours at approximate 50% of maximum speed.Equipped with a compact propulsion system and latest design of Li-ion batteries, Verhoef is convinced that with this development a new era of lifeboat technology will be entered.