The VX4 is claimed to be a piloted, zero emissions electric Vertical Take Off and Landing (eVTOL) vehicle.With speeds over 200mph, near silent when in flight, zero emissions and low cost per passenger mile, the VX4 is going to open up urban air mobility to a whole range of passengers and transform how we travel.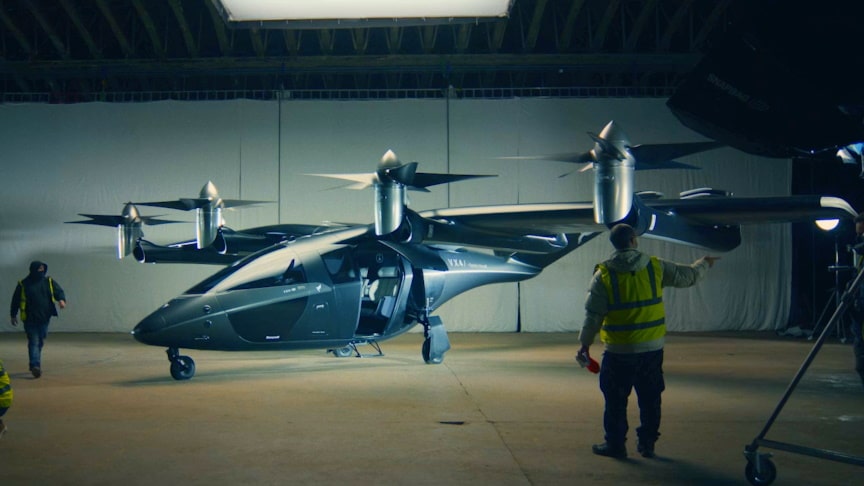 source/image: Global Update
Vertical's VX4 is a fully electric eVTOL made to carry four passengers and one pilot across distances of more than 100 miles The proposed aircraft is intended to operate in and out of cities and other confined locations, The VX4 is claimed to be 100x quieter and safer than a helicopter.
It would rely on its fixed wing for lift during most of flight. This shift follows a broader move across the eVTOL industry towards wing-borne lift + cruise and vectored thrust concepts, due to the efficiency gains wing-borne lift offers during the cruise portion of flight.
Advertisement
Vertical Aerospace is a British aerospace manufacturer based in Bristol, England that designs and builds zero carbon, vertical take-off and landing (VTOL) electrically powered aircraft.