In this video from the 2022 NSRA Street Rod Nationals held in Louisville KY, I found this very cool 1931 Ford Model A flamed Old School Hot Rod. This 31 Ford Model A is a traditional old school type of Hot Rod and the paint is just incredible.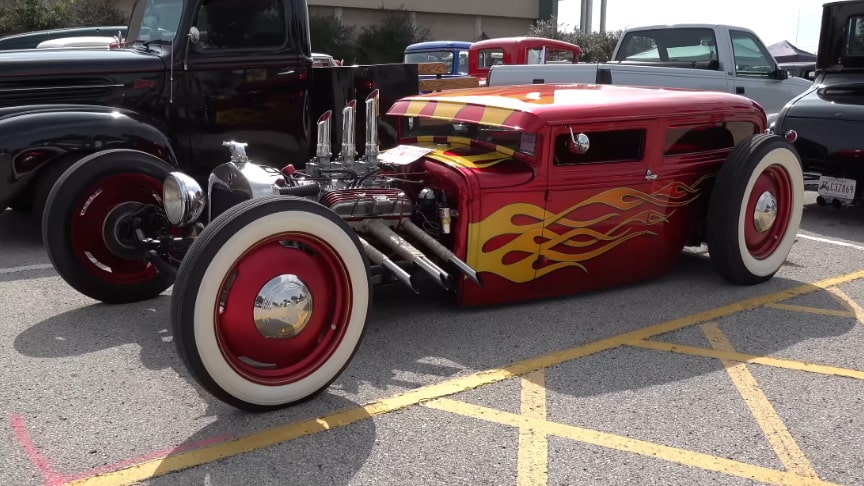 image: ScottieDTV
The base color is a candy red with a ton of Metal flake in it and in the Kentucky sun it was working overtime.Very cool for sure!! The flames are bright color type of flames there are several types of painted hot rod flames and these are my favorite type.
This 1931 Ford Model A Hot Rod is impossible to walk by and not check out closer.The interior in red metallic vinyl that fits this build perfectly in my opinion.Old School Hot Rod!! Wheels are always a personal choice and no one set will please everyone.
Advertisement
The ones they chose to run on this 1931 Ford Model A Hot Rod from the 2022 National Street Rod Association Street Rod Nationals in Louisville KY are just the perfect touch to this old school hot rod.I'm a fan.I'm sure You will be to.Check it out!