The Quick Cabin is modular, lightweight, rugged, insulated, and easy to set up. It comes as a complete kit and the only tool required for set up is a screwdriver. The Quick Cabin components are UV-treated, making for a long-lasting shelter. The shape of the Quick Cabin's walls creates a surprising amount of usable space without a large footprint.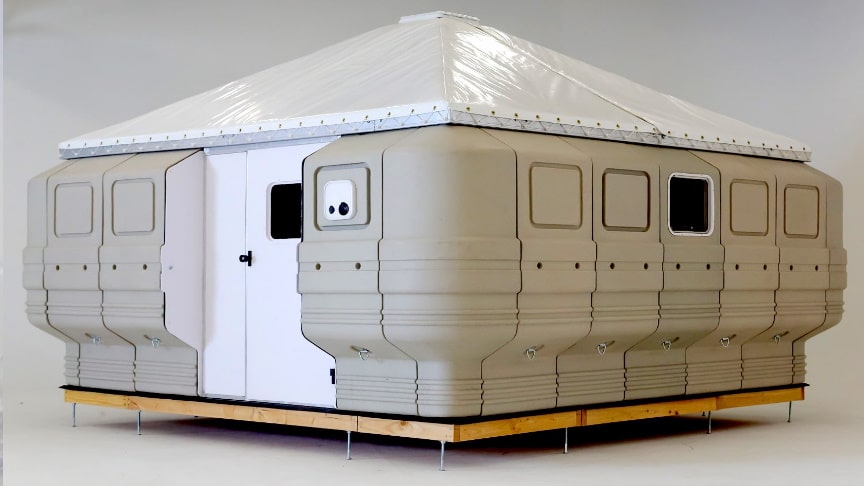 image: quitelite
Each modular component is very lightweight, none exceeding 30 lbs, making it easy for anyone to be able to set it up.Its roof structure is made from aluminum covered in a 3-layer insulated vinyl to keep its interior dry and comfortable.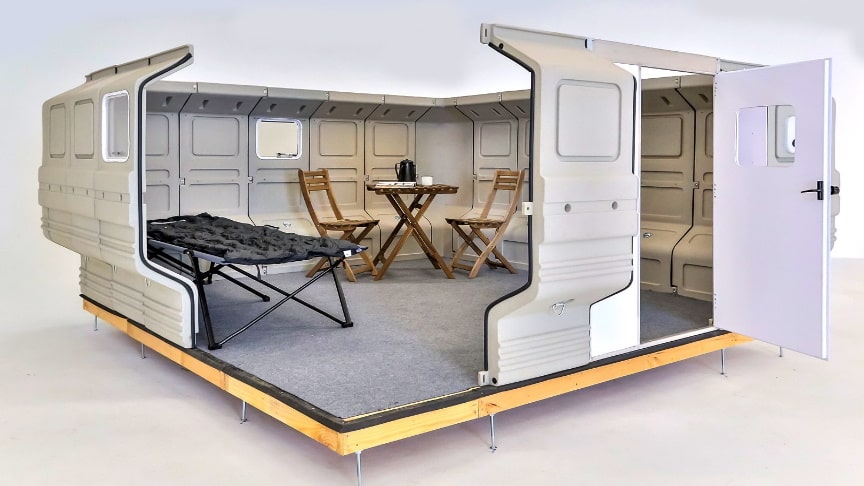 image: quitelite
As many as two (2) extension kits may be added to the Quick Cabin. Each extension kit increases the length of the Quick Cabin by 2 panels. Each kit includes 4 wall panels, a roof extension, and an additional 14″ vent allowing for the 10'x10' to be extended to 10'x13.5' and 10'x17'.
Advertisement
The door frame is made of lightweight aluminum tubing and replaces any two wall panels on the Quick Cabin. The windows are made fromom shatterproof acrylic that will not yellow with age, the swing-out window is operated by a locking push handle. A short video showcasing how simple it is for one person to build a Quick Cabin!
The panels are foam-filled to add strength and insulation. To assemble the shelter, the panels are connected at the top, middle, and bottom with interlocking tabs using simple screws. A water tight edge gasket provides a seal between the panels. Each panel has a sturdy tie down ring on both the inside and outside.