This M.T. is equipped with an Amal carburetor, Bosch MagDyno, 150mm diameter front and rear break, Tege seat, lighting set and a Burman 3 speed gearbox. It is an outstanding part of the Austrian motorcycle history comes with a lot of history and is in great shape. This rare 500 JAP runs wonderful.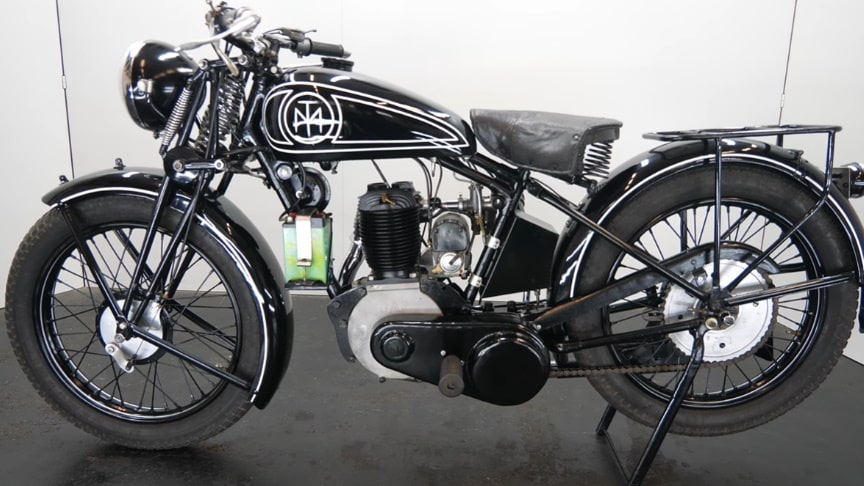 source/image: classic-motorcycle.com
In 1990 this bike was in possession of Mr. Josef Hofstädter, Guntramsdorf, Austria. At time it has been used regularly and had the old Austrian reg. number "W 11167". In 2000 Mr. Dr. Bertold Thunn (Matthäus Thun was his grandfather) bought this bike and decide to restore it and display it in a museum in Lower Austria for public viewing. His aim was the representation of this bike for all enthusiasts and to publish the history its family.
The THUN family. In c. 2000 Mr. Karl Jury a friend and motorcycle enthusiast restored this bike in behalf of Mr. Dr. Berthold Thunn to high standard. After the restoration it spent 20 years in the museum. This bike includes a book (copy) with the complete family history and the history of the company M.T. incl. some models and race results.
Advertisement
It comes with many of old pics. of the company and pics. of this bike in unrestored condition of 1990 and 2000. In 2016 this model "500 JAP" we offer here gets his own letter stamp from Principality of Liechtenstein designed by Mr. M. Heine. The Thun family have connections to Lichtenstein so we assume that's the reason why they get his own letter stamp.