Mercedes revealed the latest all-electric concept supercar, the Vision One Eleven – a hyper-futuristic nod to an experimental legend that debuted over 50 years ago.The exterior design was dreamt up as a statue sitting atop its black base.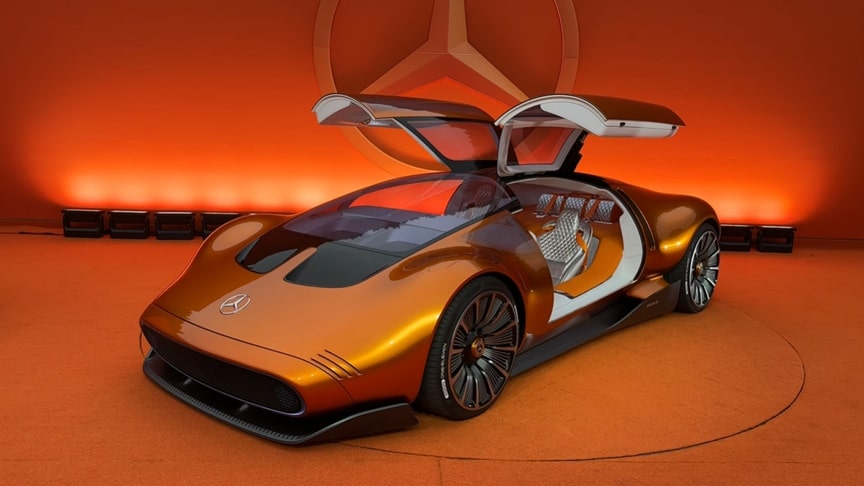 The Vision One-Eleven's sleek supercar looks are clearly inspired by the original C111 prototype, painted a vibrant shade of orange and fitted with dramatic gullwing doors. The One-Eleven's front end features an oval panel with pixelated LEDs that mimic the C111's fog lights and can also display messages to pedestrians and other drivers.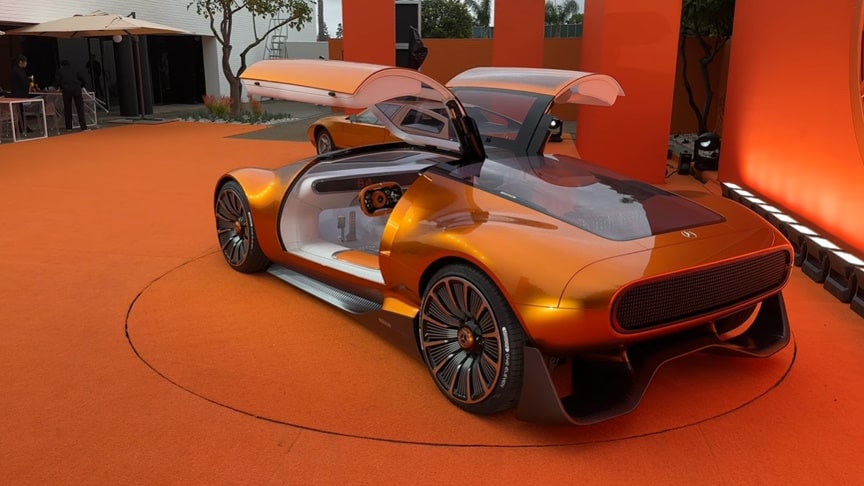 The interior is spacious considering the low-slung body, with loads of room for the seats to recline rearward since there is no engine taking up space behind the driver. The Vision One-Eleven features a more lounge-like feel. This choice of design reflects a future where even supercars will be able to drive on their own.
Advertisement
In this video, we will be having a walk around showing you the Exterior and Interior Features Mr. Benz of the NEW 2024 Mercedes Benz C111 Hommage Vision One Eleven Concept! Watch the video from Mr. Benz:
Like the original C111 concepts, the Vision One-Eleven concept isn't intended for production, though elements of its design and technology are likely to filter down to future Mercedes cars bound for the showroom.The Vision One-Eleven is a mix of legendary and futuristic bringing futuristic technology like augmented reality to the sport car world.