What an amazing Tiny Fifth Wheel RV thats perfect for most anything to pull! This design has quickly become one of my more favorite at 28 ft 11 inches total length, 7,460 lbs, plus sleeping room for 4 with a queen sizes bed, fireplace.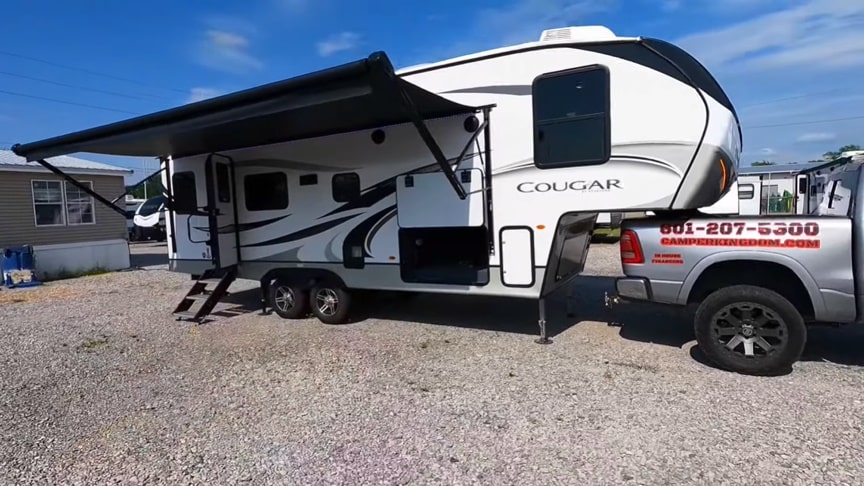 From its white high-gloss laminated side walls with five-sided aluminum superstructure to its Climate Guard protection that offers a heated and enclosed underbelly and Astrofoil insulation, the Cougar Half-Ton is a brand full of quality and innovation.
And large windows for A LOT of natural sunlight, solar flex 200, heated holding tanks and much more! This extremely small fifth wheel is perfect for someone looking for the simple RV life!
Advertisement
There is a sofa bed directly across from the entertainment center with a fireplace. You have plenty of counter space and storage. There is an all in one bathroom and a king size bed for mom and dad to enjoy a great nights sleep.