Nanyang Technological University, Singapore (NTU Singapore) and Volvo Buses have launched the world's first full size, autonomous electric bus today. The single-deck Volvo Electric bus is 12 metres long and has a full capacity close to 80 passengers.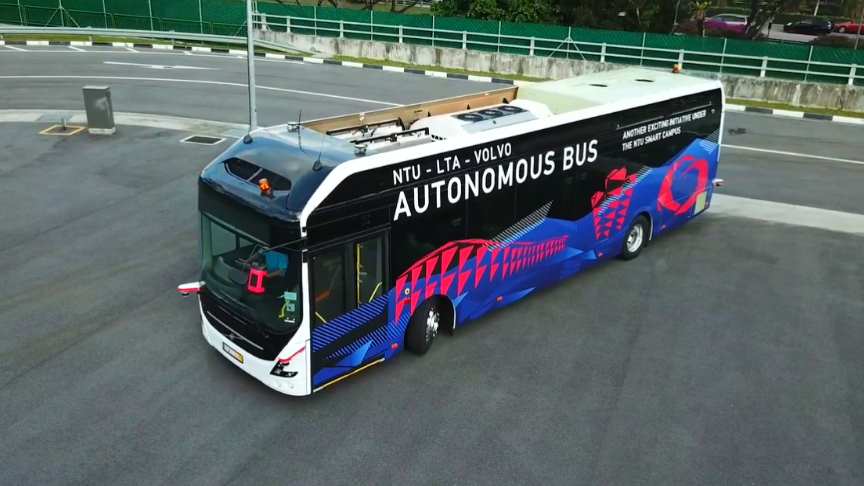 This includes light detection and ranging sensors (LIDARS), stereo-vision cameras that capture images in 3D, and an advanced global navigation satellite system that uses real-time kinematics. This is like any global positioning system (GPS), but uses multiple data sources to give pin-point location accuracy of up to one centimetre.
This is a key milestone in NTU and Volvo's development programme under the university's partnership with the Land Transport Authority (LTA) to develop and conduct autonomous vehicle bus trials for fixed route and scheduled services, which was announced in October 2016.Ensuring maximum safety and reliability, the AI system is also protected with industry-leading cybersecurity measures to prevent unwanted cyber intrusions.
Advertisement
The electric bus has 36 seats and provides a quiet operation with zero emissions. It also requires 80 per cent less energy than an equivalent sized diesel bus. This is Volvo's first fully autonomous and electric bus in public transportation anywhere in the world. For this trial of a full size single deck bus, Volvo has chosen NTU Singapore as its global partner.