This is the Volvo 960, a special limousine for diplomats. Today I'm reviewing this Volvo 960, and I'll show you all the many quirks and features. I'm also going to get behind the wheel of the Volvo 960 and show you what it's like to drive.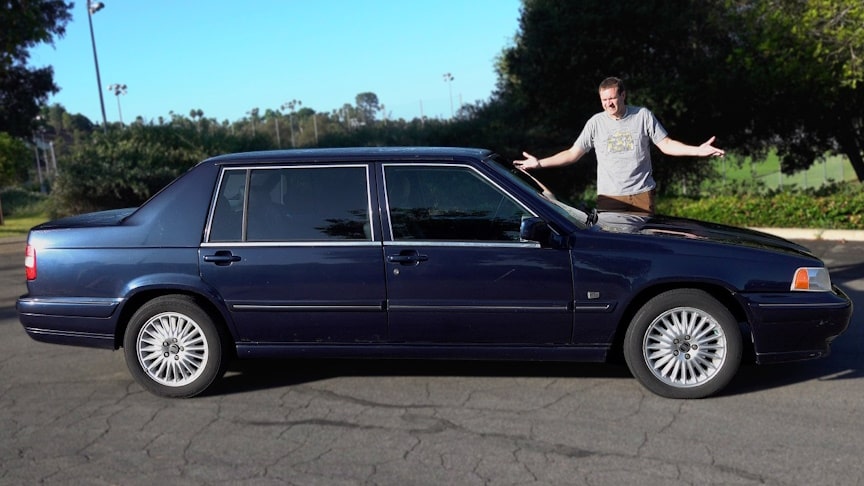 source.image: Doug DeMuro
The Volvo 960 was powered by an all-new in-line 6-cylinder engine, with a displacement of 3 litres. It was an advanced all-aluminium power unit with double overhead camshafts and 4 valves per cylinder. This engine represented the first stage in an entirely new generation of in-line engines, which eventually extended into the creation of a new series of 5-cylinder and 4-cylinder Volvo engines.
For the Volvo 960 a number of new safety features was also unveiled, among them a three-point inertia reel seatbelt and an adjustable head restraint for the middle of the rear seat. Further enhancing the new car's safety profile, an integrated child seat built into the rear seat's middle armrest could be specified as an optional extra.
Advertisement
Meanwhile, the 960 Estate was the natural choice for discerning customers who wanted a car offering a unique combination of comfort, safety, ergonomics, space and versatility, a combination much appreciated by drivers and passengers interested in activities like golf, sailing or hunting.