Nissan booth showcases all-encompassing approach to mobility and energy for now and the future, for Japan and beyond.Company foresees and meets future customer needs and lifestyles with an impressive lineup of EV concepts, including the series finale, the Nissan Hyper Force.The Hyper Force's audacious aesthetics are quite the showstopper, with canards and electrically controlled vents adorning the front fenders, while the rear boasts a gargantuan wing, likely visible from a great distance.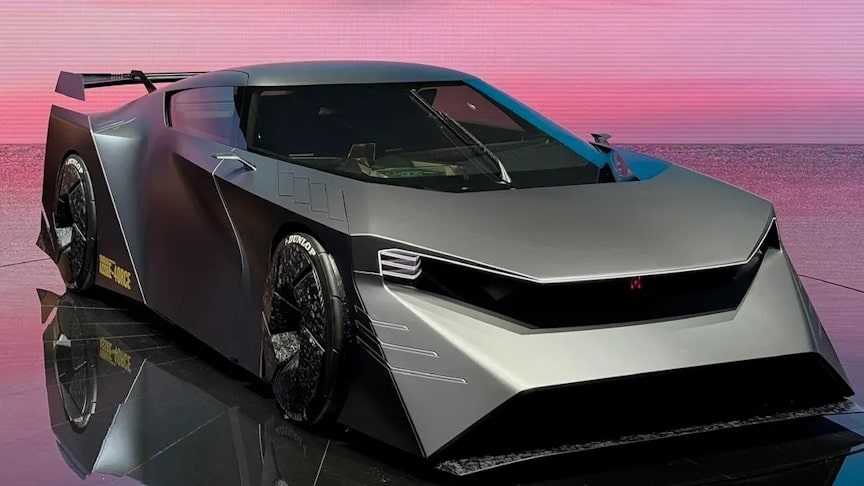 source.image: Supercar Blondie
The colossal doors that reach for the sky and the rear diffuser, tasked with keeping the Hyper Force firmly on the road, are nothing short of monumental. Perched on forged carbon wheels, the Hyper Force seems to have leaped out of a Gundam episode, and should it transition into a production version as the next GT-R, a more subtle guise is anticipated.
Stepping inside, it's akin to entering a PC gaming rig, thanks to a generous sprinkling of LEDs. Crafted with the race track in mind, as the central windscreen wiper suggests, it forgoes the conventional round steering wheel for a racing wheel, embracing its track-centric ethos.
Advertisement
At its core, the Hyper Force is powered by solid-state batteries and a staggering 1,000 kilowatts, converting to an awe-inspiring 1,341 horsepower. The narrative from Nissan includes a mention of the e-4ORCE system, a nifty moniker for an all-wheel drive powered by motors at both ends, although the remainder of the specifications are yet to be shared. However, a glimpse at the head-up display reveals a tantalizing top speed of 320 km/h (nearly 200 mph).