Introducing the Pebble Flow: The All-Electric Travel Trailer That's Bringing an iPhone-like Experience to RVing.Pebble is a California-based startup defining a new way to work, live and explore from anywhere with a 100% electric, hassle-free RV Pebble Flow.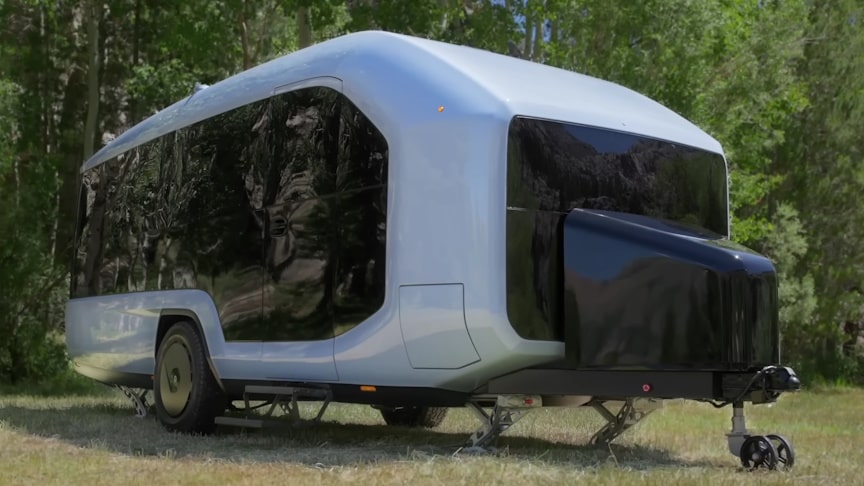 source.image: Pebble
Built by a team of experts in both automotive and consumer technology, Pebble Flow combines electrification with cutting-edge automotive technology for an RV experience that removes the hassles RV owners have struggled with for decades.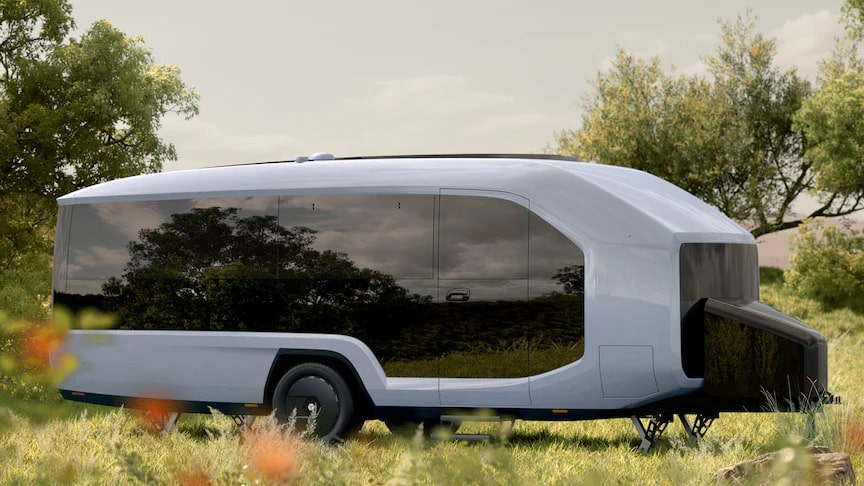 source.image: Pebble
Flow is self-propelled, providing just the right amount of power required to assist the tow vehicle, removing the range anxiety common with EV towing.The Pebble Flow is 100-percent pure electric, meaning there's no propane, diesel, or gasoline onboard.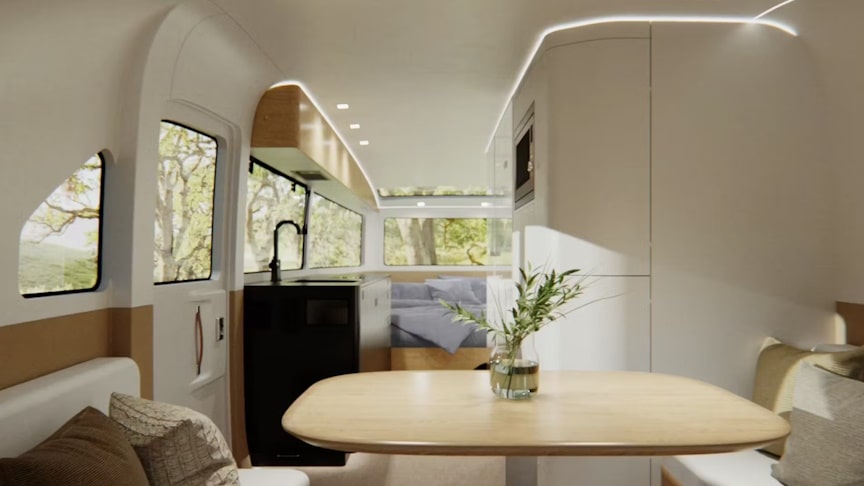 source.image: Pebble
It has a 45-kWh lithium iron phosphate battery that powers the dual-motor Active Propulsion Assist System and the trailer's appliances.The Pebble Flow's dimensions are 25' L, 7'6" W, and 8'8" H with a required towing capacity of 6,200 lbs.
Advertisement
Inside the electric travel trailer, a sleeping capacity of up to four people is featured alongside flexible furnishings that can be retracted and transform the entire room into a workspace for nomadic remote working. For its kitchen, there will be a removable induction cooktop, a 4-in-1 convection microwave, and a full-size fridge.
The Pebble Flow has an InstaCamp feature that at the push of a button deploys or retracts an awning, stairs, lights, and auto-leveling stabilizers to set up for a camp site or pack up for the road in seconds.Pre-orders for the Pebble Flow are now available, with a starting cost of $109,000, and are expected to ship by the end of 2024.