On a test track in the new Volvo FH, together with test drivers you get to experience how the Collision Warning with Emergency Brake system can avoid a rear end collision, even if its tight!The tractor trailer is fully loaded to 40 tons GCW.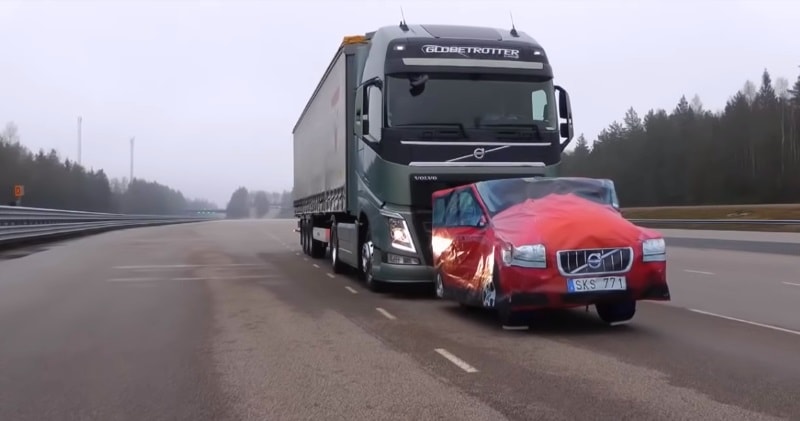 source/image: Volvo Trucks
The system uses radar and a camera to detect vehicles in front of the truck and alert the driver of danger with a flashing light and alarm tone. If the driver does not respond to a potential rear-end situation, the system will apply the brakes to avoid a crash.
In the cabin, just before a critical situation, the system alerts the driver with a red LED light reflected on the windshield, just like in modern cars.
Advertisement
A flashing light and an alarm follow if there's still no reaction from the driver and, finally, the emergency brake is activated to prevent or mitigate the unavoidable collision.It works in trucks moving at up to roughly 43 mph.