The Unicat MD75HMB+WT69 – MAN TGS 26.540 6X6 made by Unicat Expedition Vehicles is an RV specifically made to become a service truck for a rally racing team.It has a lot of storage space at the sides to bring heavy service equipment for the team.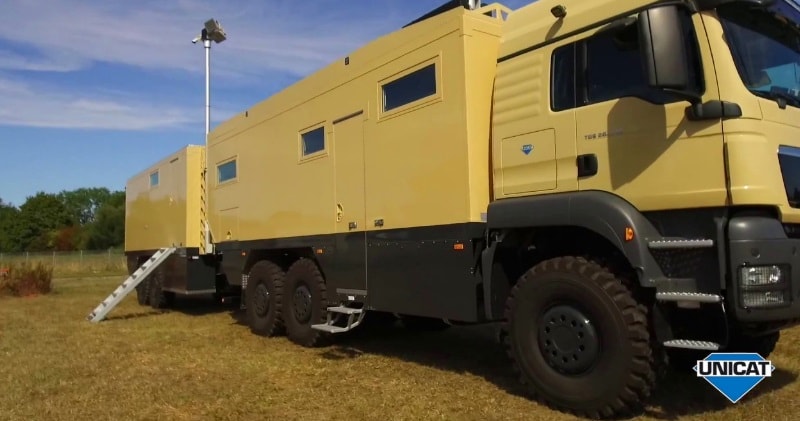 source/image: UNICAT Expedition Vehicles
The truck has two fuel tanks to boot: a 400-litre petrol tank and a 500-litre diesel tank. Both tanks can be used to fuel other cars and other equipment.It is powered by a 15.2 liter engine with a power of 540 horsepower and a three-axle drive with a two-axle trailer.
The three-axle MAN TGS 26.540 6X6 carries a living room divided into several separate rooms. The main one is a living room, including a fully equipped kitchenette with a coffee maker. The crew can rest on the seating kit, which can accommodate up to six people and has a bar and a multimedia system with a TV screen.
Advertisement
The trailer is divided into two parts, the front one of which is residential and the rear one working. The living area includes a kitchenette, a shower and a bedroom with four single beds. In the rear work part there is a workshop with equipment for the mechanics of the racing team.