An accident is something every driver wants to avoid. And yet thousands of traffic accidents happen every day. Volvo Trucks' two new safety features, Volvo Dynamic Steering with Stability Assist and Volvo Dynamic Steering with Lane Keeping Assist, are designed to save lives and help drivers to deal with unexpected traffic situations.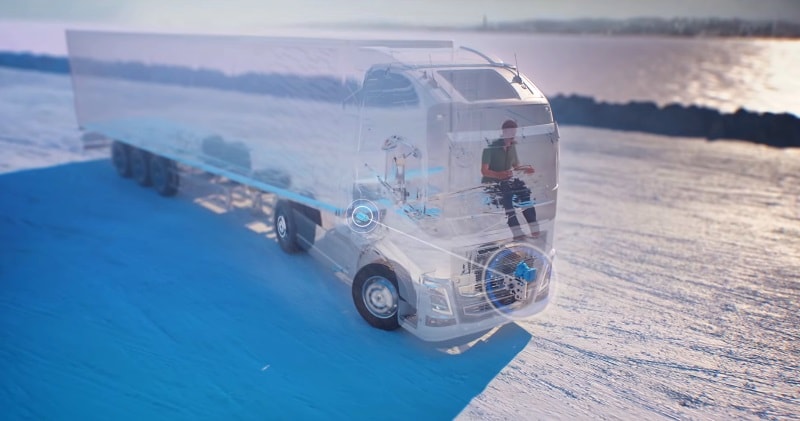 source/image: Volvo Trucks
Here Volvo Dynamic Steering works together with the truck's Electronic Stability Control system. Sensors in the frame continuously monitor the truck's rotational speed (yaw) and when the slightest skidding tendency is detected, the system is activated and provides light steering wheel assistance to help the driver steer in the opposite direction, stabilising the vehicle.
Skidding is not something you ever want to experience as a truck driver out on the road. This system reacts in milliseconds to a counter steer.The Volvo Dynamic Steering works together with the truck's Lane Keeping Support system at speeds above 55 km/h.
Advertisement
The system monitors the vehicle's position using cameras. When it detects that the truck risks driving outside the current lane, the steering is activated and helps the driver return to the intended direction. If additional assistance is needed, the driver is alerted via gentle vibration in the steering wheel, instead of a warning sound.