This stunning small home has been constructed using tiny house design principles as part of a new suburban subdivision in Wanaka New Zealand. At 33 square meters (355 square feet) it's a very compact home and is filled with super clever tiny house and small space design ideas.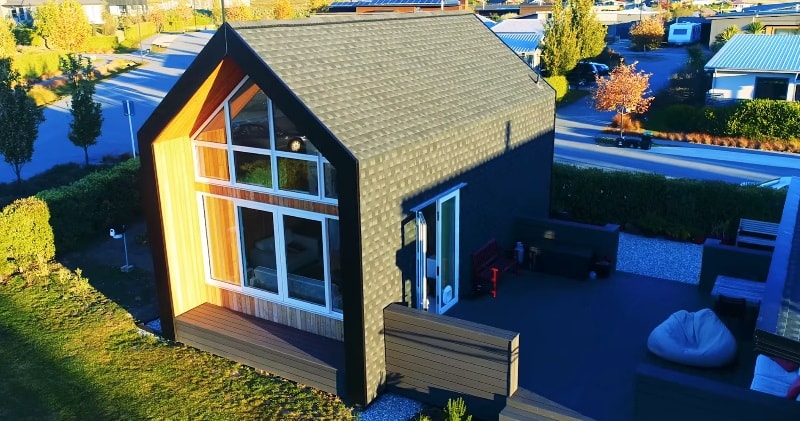 source/image: Living Big In A Tiny House
Building a house on foundations using the tiny house concept has allowed Will and Jen to create a home which is the best of both worlds. It's streamlined to the couples needs, takes up a very small footprint and has all the advantages of a tiny house.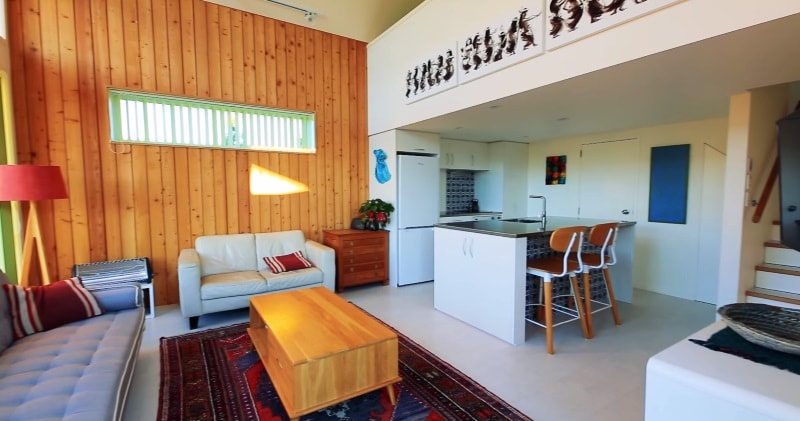 source/image: Living Big In A Tiny House
Yet it's also not restricted to the standard tiny house dimensions and road-travel limitations, allowing the small home to be much higher and a bit wider than a conventional tiny house. It also means they haven't had to take weight into consideration in their build.
Advertisement
Stepping inside, the tiny house has everything you could ask for. A large and open lounge space provides ample room for relaxing, as well as entertaining friends.The compact bathroom fits along the rear wall of the house and even has been designed to include an inflatable bath tub!
There are smart home devices and lighting and clever energy monitoring systems which all help to make the house a joy to live in.Will and Jen's home is unusual in their neighbourhood and is surrounded by many more conventionally sized homes. Still, the home's design has allowed it to perfectly fit into the suburban subdivision and look right at home amongst it's neighbours.