A new Ferrari-style hovercraft claims to be the quietest on the market.The £162k 2023 Arosa Electric Hovercraft is designed to carry three people on water and land.Maryland-based company VonMercier say they debuted the Arosa at the 2023 DC Auto Show in January."The low profile body, aggressive front end, and powerful side thrust intakes make the Arosa the first truly modern hovercraft design," the firm explain.Announcing they have received several orders, the first models are set to be delivered in July.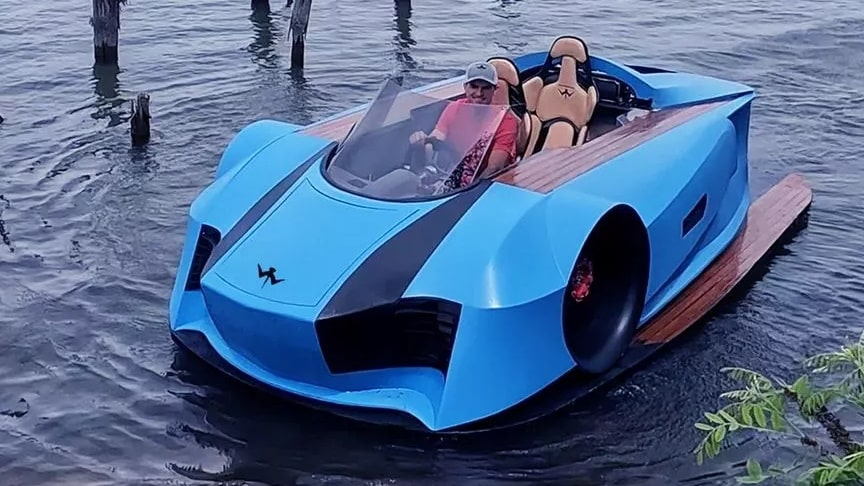 The Arosa's body and hull are molded from carbon fiber and comes in a range of colours.Customisable wood decks give a warm feel and functional traction in marine environments.
Able to be plugged into any standard EV charger, the electric powertrain greatly reduces noise, pollution and maintenance compared to a fuel-driven hovercraft.
Advertisement
"The sound profile has been described as 'quieter than a household vacuum'", describe the company.There is a choice of battery options, which give drive times ranging from 90 minutes to 180 minutes.The Arosa can travel at up to 50 mph although cruising speed is listed as 20 mph. With base model starting at $200,000, buyers can choose from a range of extra options ranging from seat configuration to digital display type.