This beautiful modern Japanese inspired small home is a real architectural marvel! Everywhere you look,the home is filled with unique and interesting design aspects which make it as visually interesting as it is functional.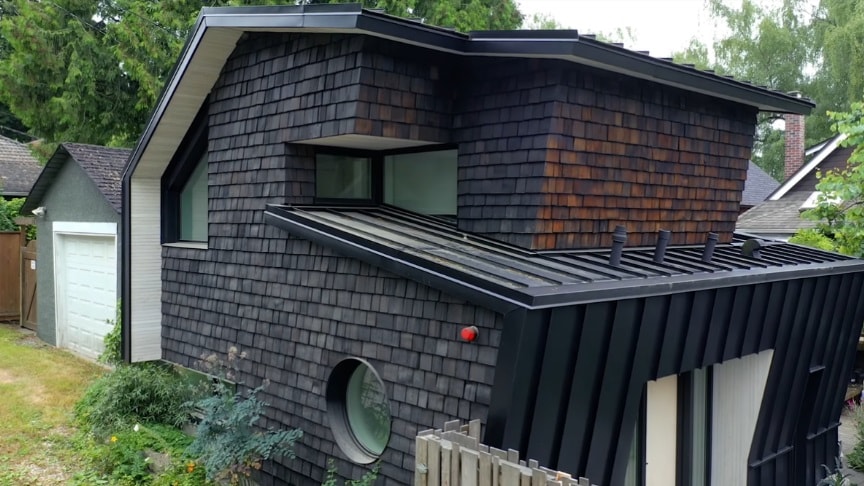 source/image: Living Big In A Tiny House
Owner Tamiko decided to downsize her home after tragically losing her husband. With her kids grown up, she no longer needed the space and the opportunity opened up for her to build a laneway house on the Vancouver (BC) property of her mother, brining the family closer together.
The house, designed by Tamiko's brother-in-law, architect incorporates elements of wabi-sabi (the world view of acceptance of imperfection) and Japanese design, drawing from Tamiko's Japanese heritage. Wanting to construct something unique and special.
Advertisement
Javier has used a combination of unique shapes and materials, playing on the concept of wabi-sabi to create a home which is visually striking, yet still a wonderfully practical home.The home was designed and built with a lot of love and attention to detail creating a very special place for her to call home and begin a new life.